A Place for Everyone
Championing diversity, equity and inclusion is an important part of Paycom's culture, but we can't do it alone. That's why we've established employee resource groups (ERGs) to assist in fostering an open, inviting workplace.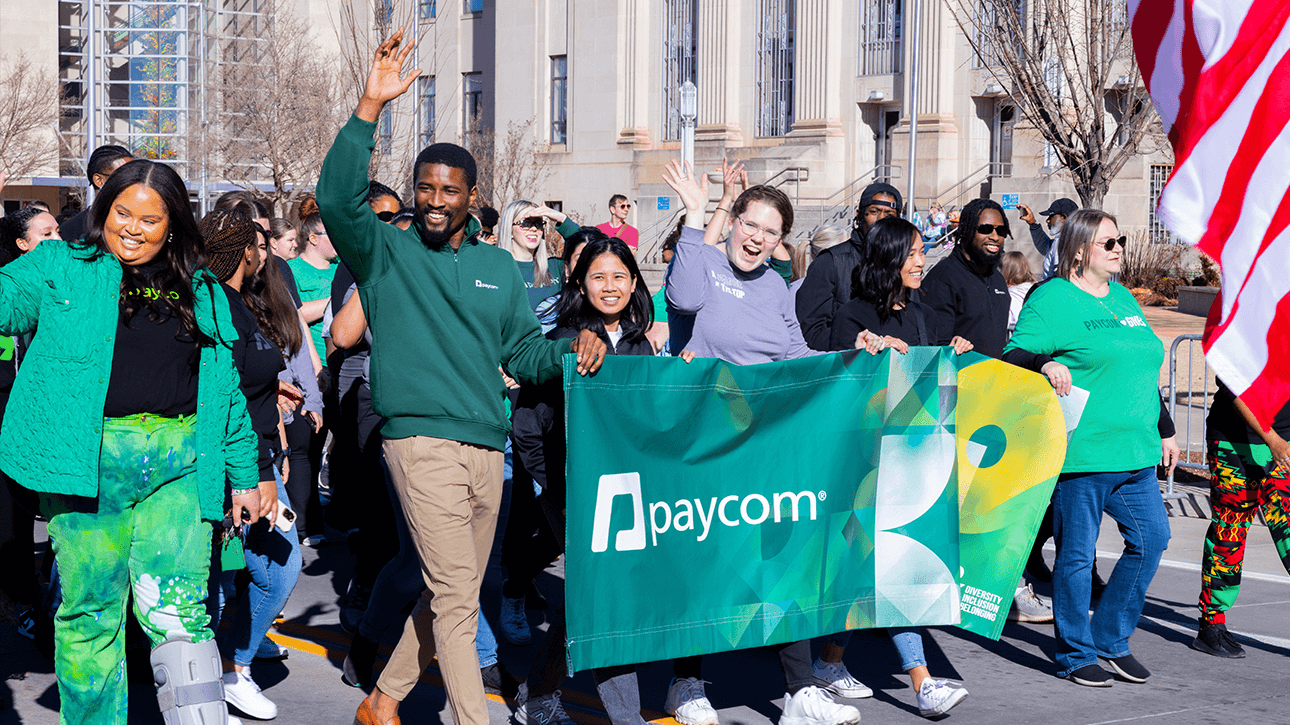 Strengthening diversity from the ground up
Paycom is proud to be a workplace where everyone can feel free to bring their whole selves to work as we celebrate our LGBTQ+ colleagues. We wouldn't be who we are without our inclusive culture.
Learn more about applying to Paycom.
Core values
The power of Paycom's software solution comes from our people, which is why we recently updated our core values and strive to uphold them every day. When we rally around and embody this set of beliefs, we are empowered to work together to create the best experience possible for our clients and our employees. These five core values help us live out our purpose:
We innovate
We win
We care
We serve
We believe