How We Help
Finance Executives
Keep your bottom line top of mind.
Efficiencies across the board
On the list of CFOs' concerns, the bottom line is always at the top. Paycom's industry-leading HR technology helps:
maximize ROI
minimize compliance risks
keep organizational costs low
Companywide results
When tech is easy to use, employees can tackle HR tasks on their own, increasing accuracy and efficiencies, and freeing HR to focus on the bigger picture. It also helps:
drive EBITDA
lower labor costs
generate tax credits
empower your people
Paycom transforms the American workplace by giving employees direct access to their data in a single database. Our industry-leading HR technology empowers employees and managers to complete essential HR tasks in a single software.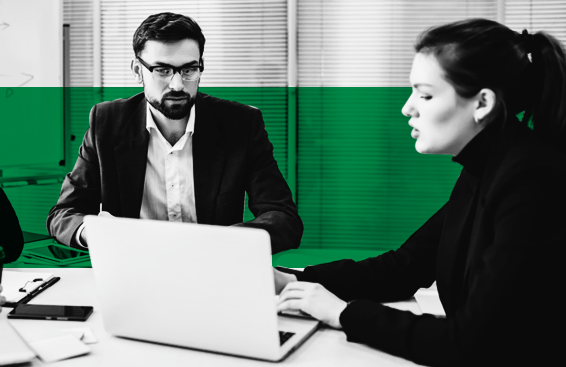 Finance Executives industry resources
To knock out your toughest HR challenges, download these resources.