Expense Management
Accurately and efficiently manage reimbursements with Expense Management software, not manual, paper-based processes
Precise expense reporting software without the pain
With accuracy and efficiency, Paycom's Expense Management software simplifies the entire reimbursement process, from submission to reporting. With each step of the critical functionality in the same app as payroll and other HR needs, reimbursement is seamless. By ditching paper receipts and manual entry, everyone benefits. It's all in our expense tracking software for small businesses, enterprise companies and organizations in between.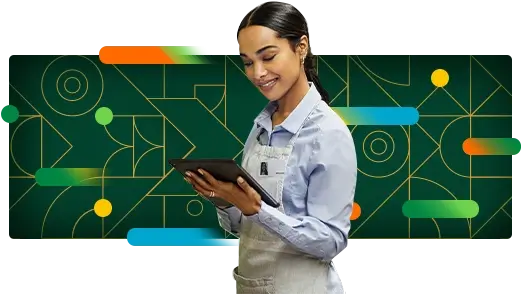 Employees no longer need to keep track of paper receipts. With our employee expense report software, photos are simply uploaded to our self-service app or emailed for automatic parsing by AI technology. This eliminates manual entry and warns of duplicate expenses so your company doesn't overpay.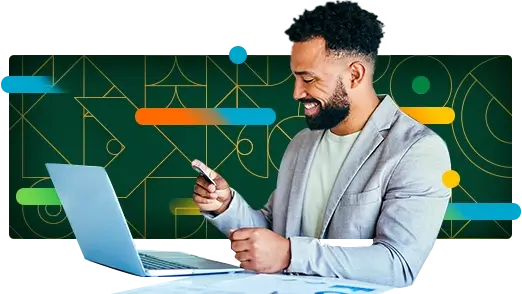 The advantages don't stop when Paycom's expense reporting software finishes building expense reports for you. Because our software offers the ability to link employees to assigned credit card numbers, your days of having to chase employees down are over.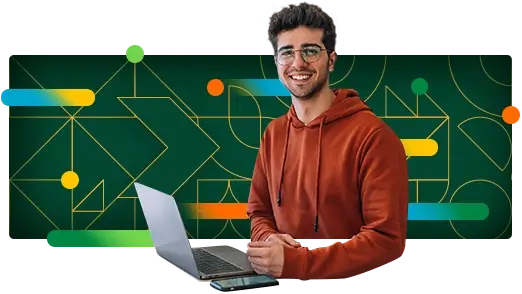 Our Expense Management software automatically allocates expenses imported into a general ledger. This relieves accounting personnel from the burden of manually separating expenses among high-level categories — such as travel, meals or entertainment — which reduces the potential for errors.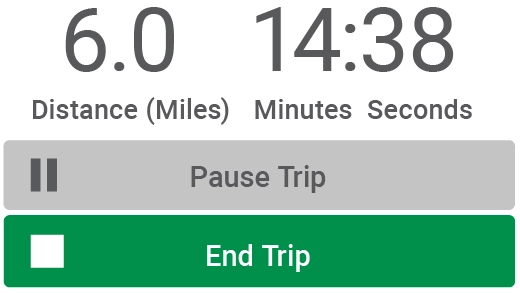 Our travel expense report software's Mileage Tracker feature allows for accurate, effortless tracking and submission of business miles through our mobile app. To further avoid overpayment, add FAVR for autocalculated rates based on precise physical location instead of the national per-mile average.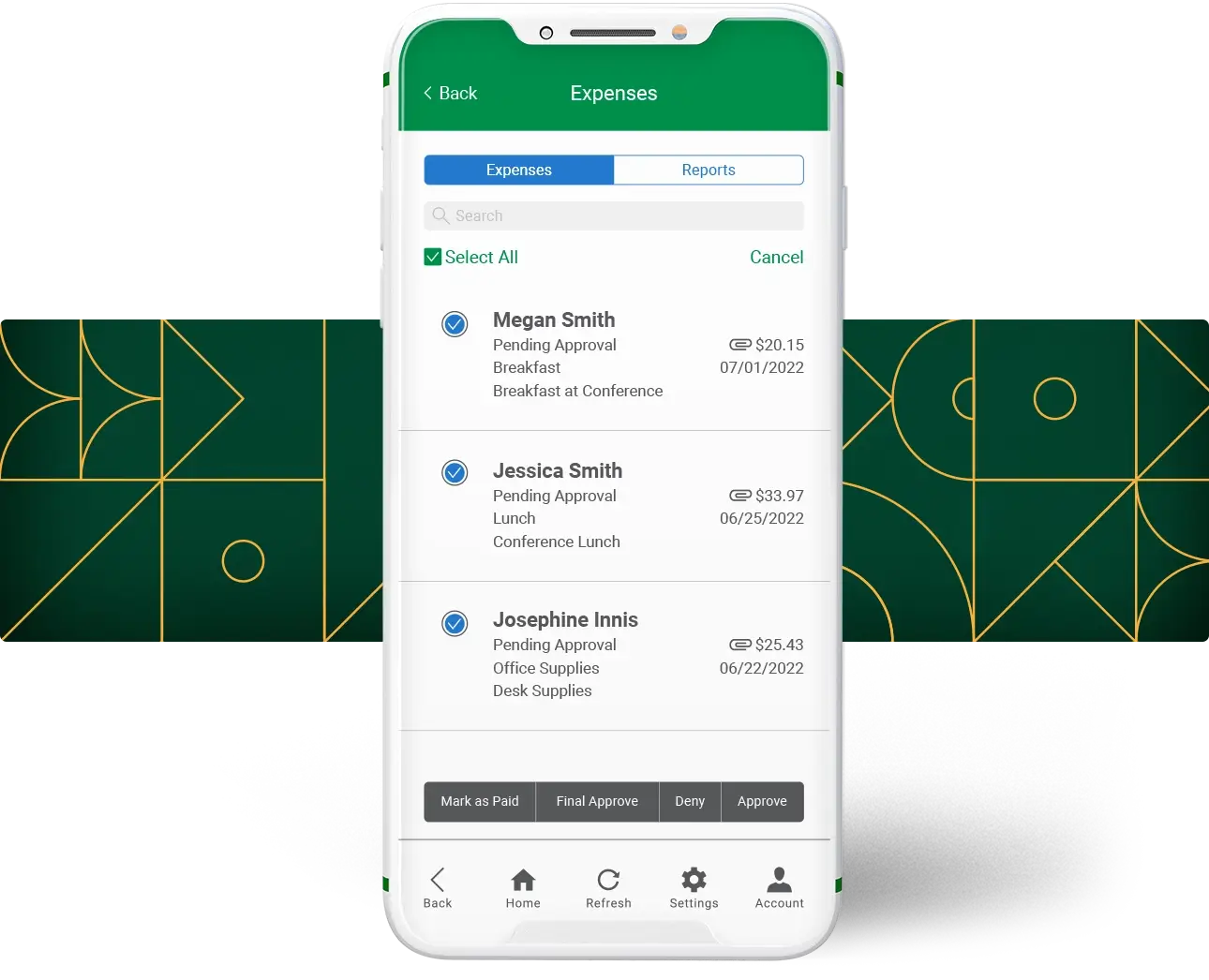 Gain higher visibility with on-demand analytics and customizable reports
expense transactions
approvals audit
spending by department
approvals outside of policy
outstanding approvals
receipts not reviewed
potential duplicate expenses
TIME TO WRITE OFF DATA ENTRY FOR EXPENSES
Over 6.5 million Americans rely on Paycom's technology every year
"I love the expense module because I'm freeing up my staff from having to do data entry. Now, they can do data management and really keep an eye out on spending trends."
controller
social services nonprofit
"We've definitely gotten a lot of scalability with Paycom. Being able to onboard more employees, make employee changes and clean up our expense and approvals processes has been huge."
controller
property management company
Expense Management works well with
Explore these resources for greater payroll insight
FREQUENTLY ASKED QUESTIONS
See how Expense Management simplifies your processes
Yes, the expense parsing feature within our business expense report software autopopulates receipt dates and amounts, limiting manual data entry overall. You deserve better use of your time and expense reporting software from Paycom allows that.
Yes. Our expense report software for small business to enterprise organizations allows clients to use their custom policies, provided the policies fit the options available through our policy setup.
When a client adds our Mileage Tracker feature, its employees' mileage is tracked through our mobile app. Otherwise, employees can add mileage expenses through Expense Management's mileage calculator, which is not GPS-based.
Clients are responsible for updating their own unit rates. However, clients can add our FAVR feature, named for the Fixed and Variable Rate allowance approved by the IRS. Through a combination of a monthly allowance and mileage reimbursement, FAVR reimburses employees who use their personal vehicles for work. FAVR cites the IRS' standard mileage rates, which are usually updated each year; Paycom updates this rate accordingly. Beyond this, Paycom doesn't automatically update our clients' expense policies.
Yes. Paycom's Expense Management tool allows clients to customize approval chains for expense requests. An expense report software comparison shows our app to be flexible for your needs.
For all your payroll needs in a single software, request a meeting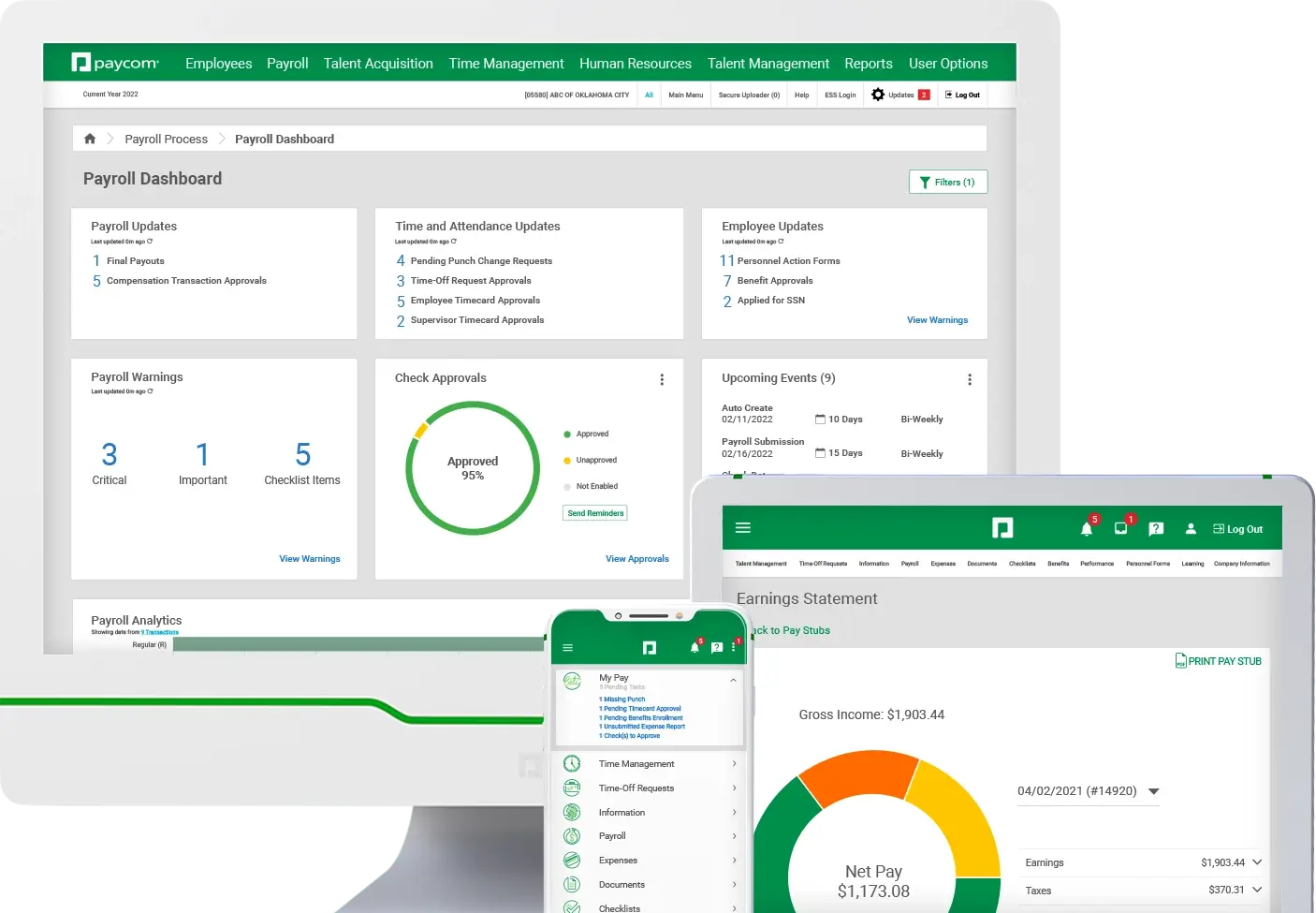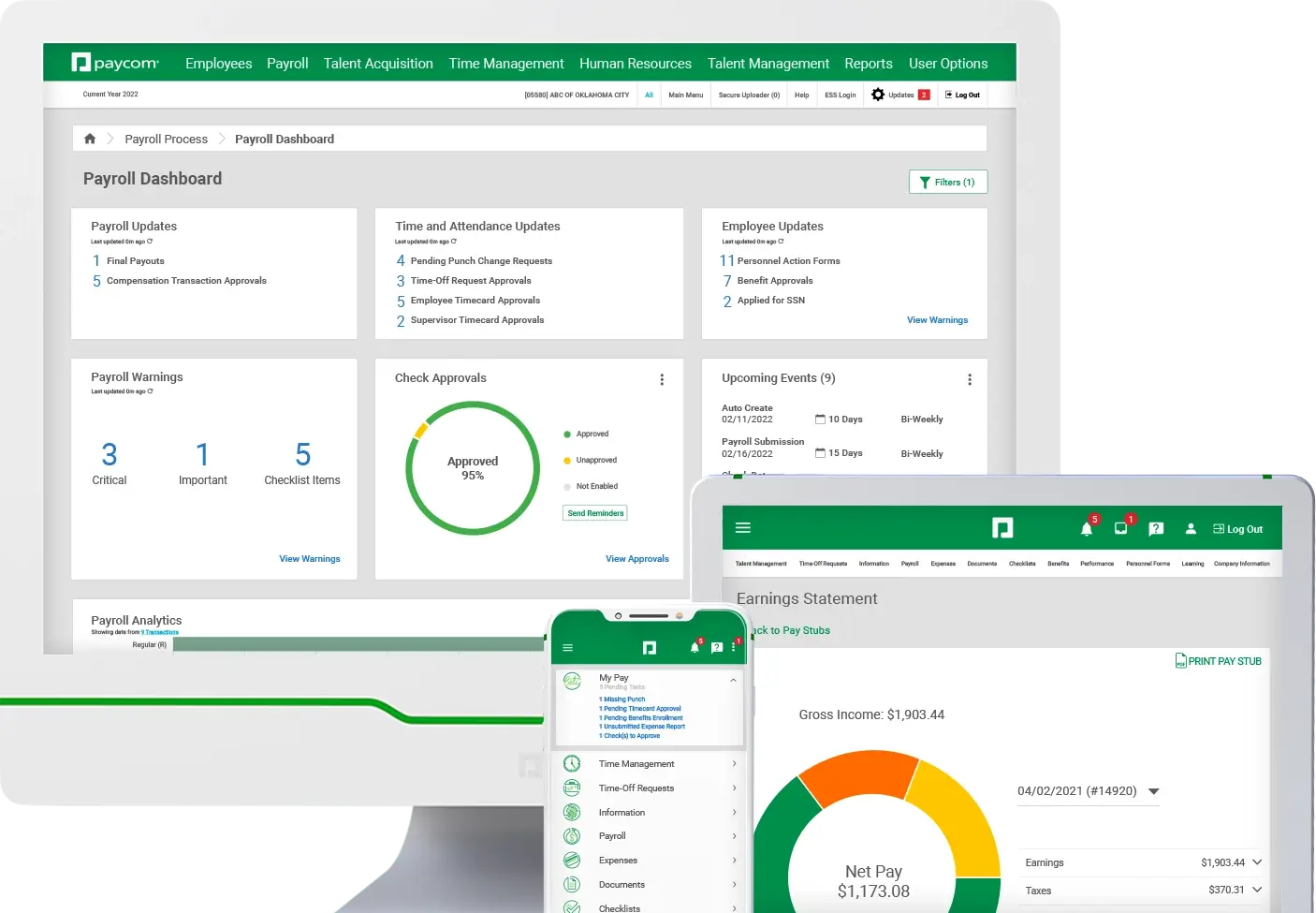 For all your payroll needs in a single software, request a meeting.