HR Management software
Manage and retain employees — all in a single software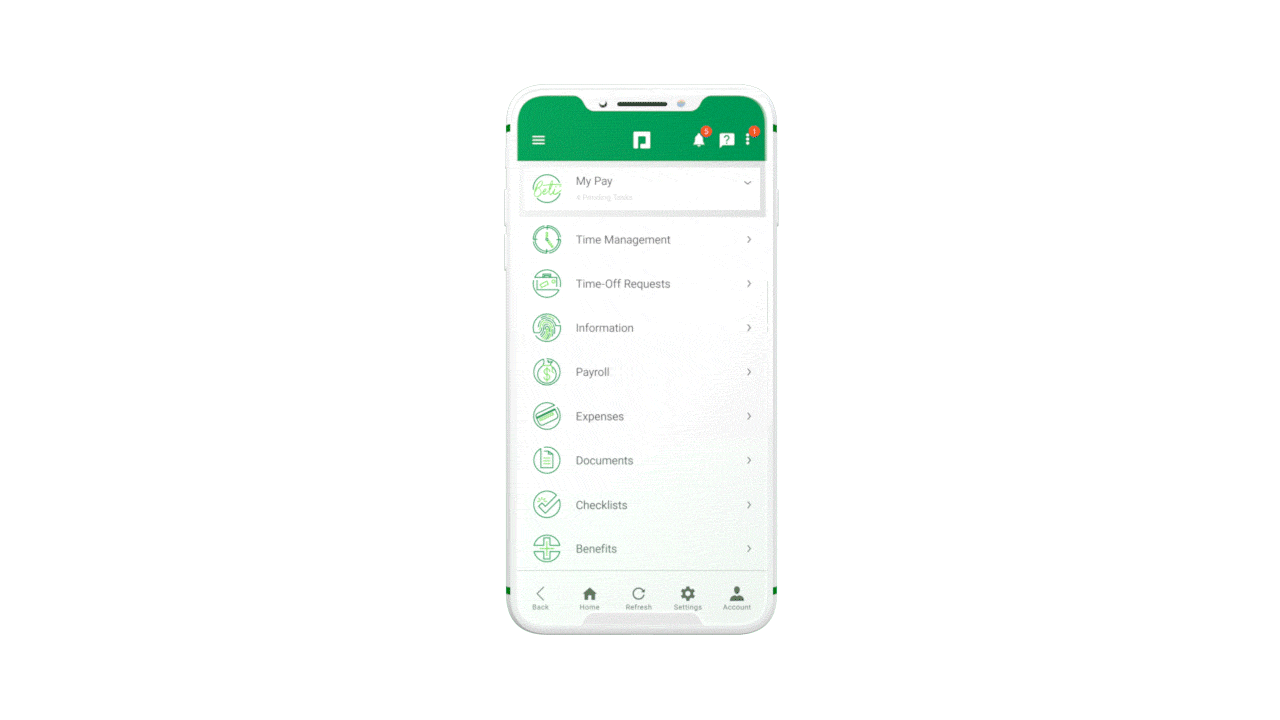 Automate processes with one HR management application software
In a single software, Paycom has the HR management tools to help ensure your processes are as efficient as possible. These tools offer the accuracy, tracking and reporting to help you comply with ever-changing laws and avoid the costs that come with manual processes and outdated technology. That's the power of one.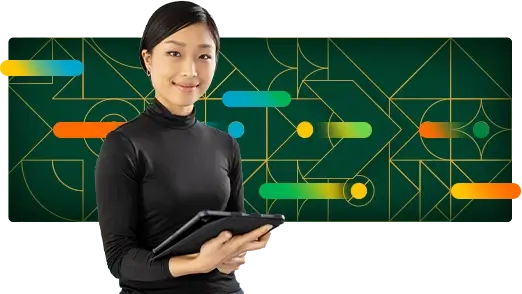 Our comprehensive HR management software is designed to help you comply with ever-changing state and federal regulations. Tools include Government and Compliance, Personnel Action Forms, Documents and Checklists, Enhanced ACA and COBRA Administration.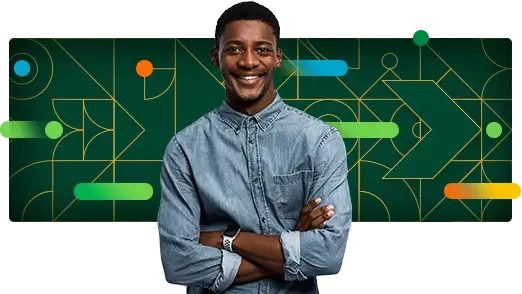 Paycom's HR reporting features are essential to making informed decisions, keeping company and employee data secure, and helping you maximize the ROI on your HR tech. Tools include Direct Data Exchange®, Report Center and 401(k) Reporting.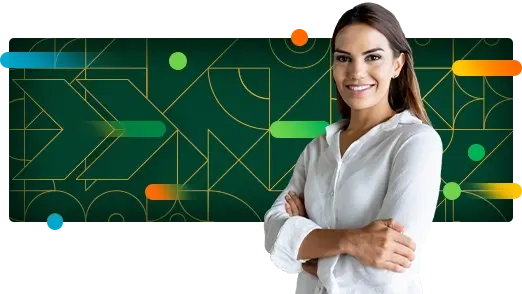 Company transparency and honest feedback are key to employee satisfaction and engagement. Tools like Ask Here and Paycom Surveys allow employees to have their questions answered and let their voices be heard.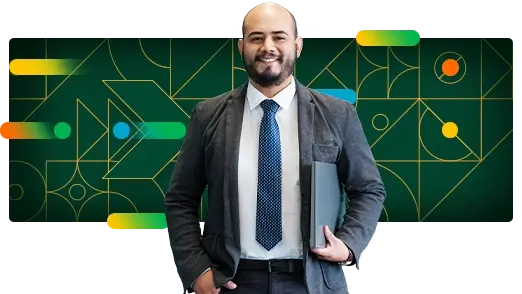 The convenience of a single HR management system is about solving problems and simplifying the complex. Our tools like Manager on-the-Go® and Benefits Administration streamline formerly problematic processes.
HR MANAGEMENT AT A GLANCE
KEEP A FINGER ON THE PULSE OF YOUR BUSINESS
Over 6.5 million Americans rely on Paycom's technology every year
"We look at [Direct Data Exchange] daily. It's really our scorecard and our road map. … So you become a very credible resource of meaningful metrics that really impact the business."
senior vice president of human resources
professional sports franchise
Explore these resources for greater HR management insight
FREQUENTLY ASKED QUESTIONS
Get to the heart of what our HR Management tools do for businesses
Yes. Without the automation adequate HR tech provides, many of the more tedious data entry tasks and processes would be unreasonably time-consuming. Additionally, manual data entry and reentry heightens the risk of inaccurate data and security blind spots, which in turn can yield potential compliance issues like audits or penalties.
And when HR tech helps ensure the flow and access of employee data, it also fuels powerful analytics, which are useful for developing more informed, high-reaching strategies and initiatives.
HR enhances the work lives of employees to help drive operations and promote organizational growth. Given this is a comprehensive effort, HR professionals have to specialize in many different functions, including:
payroll
recruitment
onboarding
performance management
time and attendance
reporting and analysis
compliance
and more, depending on a business's specific needs
Spinning this many proverbial plates requires HR to be agile, which proves difficult without the support of the right tools.
The full capability of HR tech continues to evolve, but at this juncture, it excels at automating several key HR functions.
For day-to-day processes, HR management software alleviates the burden of:
posting job openings
organizing correspondence with applicants
verifying employment eligibility
onboarding
benefits administration
training and upskilling
tracking time and attendance
payroll
This is especially important, as 2021 data from Ernst & Young reveals the average estimated cost of manually confirming and processing benefit plans to be $17.52 per task. Exceptional tech will take this a step further by detailing employees' usage of their HR tools, allowing HR and leaders to see greater ROI opportunities.
HR software also helps employers stay on top of important compliance requirements as they relate to the:
U.S. Equal Employment Opportunity Commission (EEOC)
Fair Labor Standards Act (FLSA)
Family and Medical Leave Act (FMLA)
Consolidated Omnibus Budget Reconciliation Act (COBRA)
federal tax code
Likewise, it also instantly notifies HR of tax credit eligibility, as well as where to locate, secure and administer available credits.
If your prospective HR technology isn't able to confidently automate these processes and help leverage your compliance, it's likely not as comprehensive as it could be.
Paycom's single software empowers employees to own their data, boosting its accuracy while giving HR more time to focus on more impactful, strategic endeavors. And through the power of industry-first Direct Data Exchange®, HR is able to instantly see the efficiencies gained — and the opportunities to improve — through greater employee usage.
Paycom also offers tools for managers, like award-winning Manager on-the-Go®, which gives leaders the flexibility to approve timecards, time-off requests, expenses and more while managing employee performance and development.
Paycom's self-service tools allow employees to effortlessly onboard, train, enroll in benefits, verify payroll and track their development anytime, anywhere without HR's direct involvement. Best of all, this data flows seamlessly across Paycom's entire system, simplifying employees' HR experience through just one login. In turn, this translates to lower compliance risk, strategies backed by real-time data and, ultimately, a more engaged and confident workforce.
For all your HR management needs in a single software, request a meeting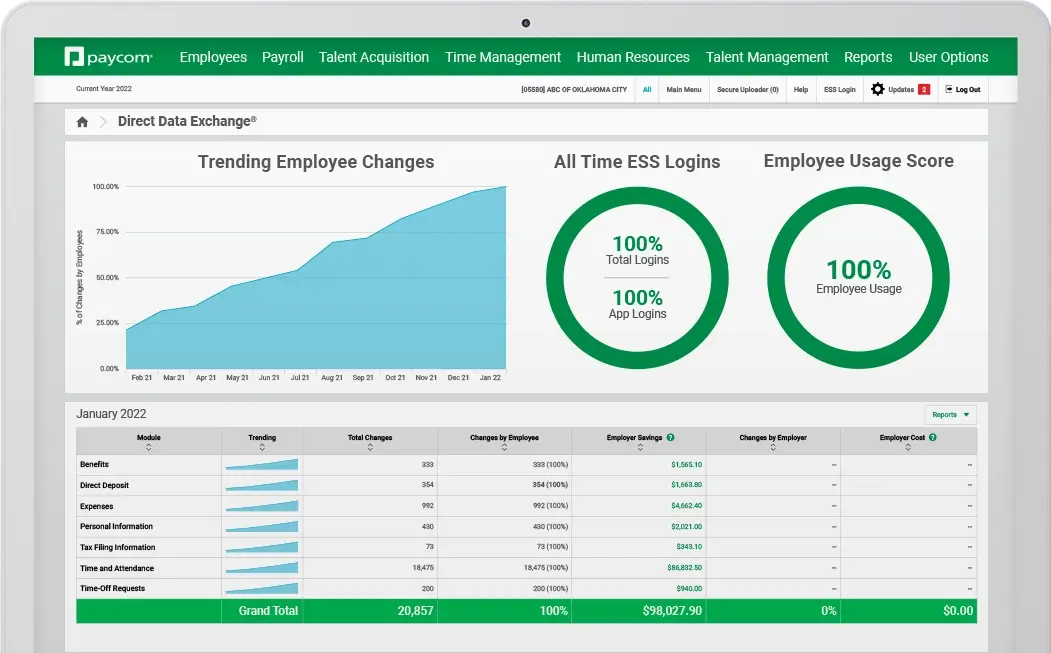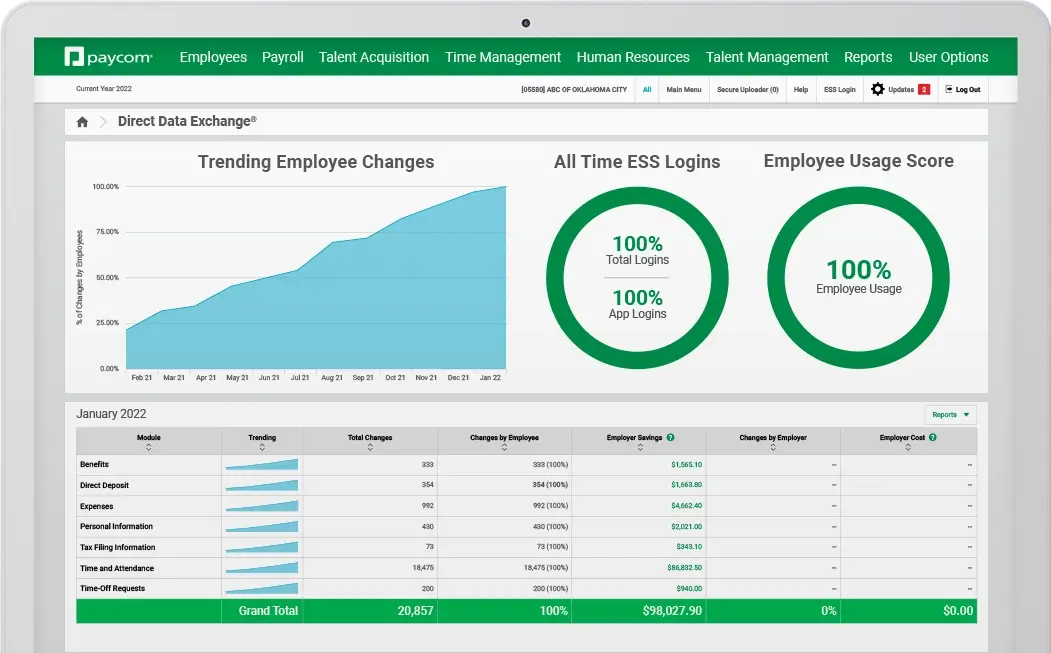 For all your HR management needs in a single software, request a meeting.