HR and payroll software for retail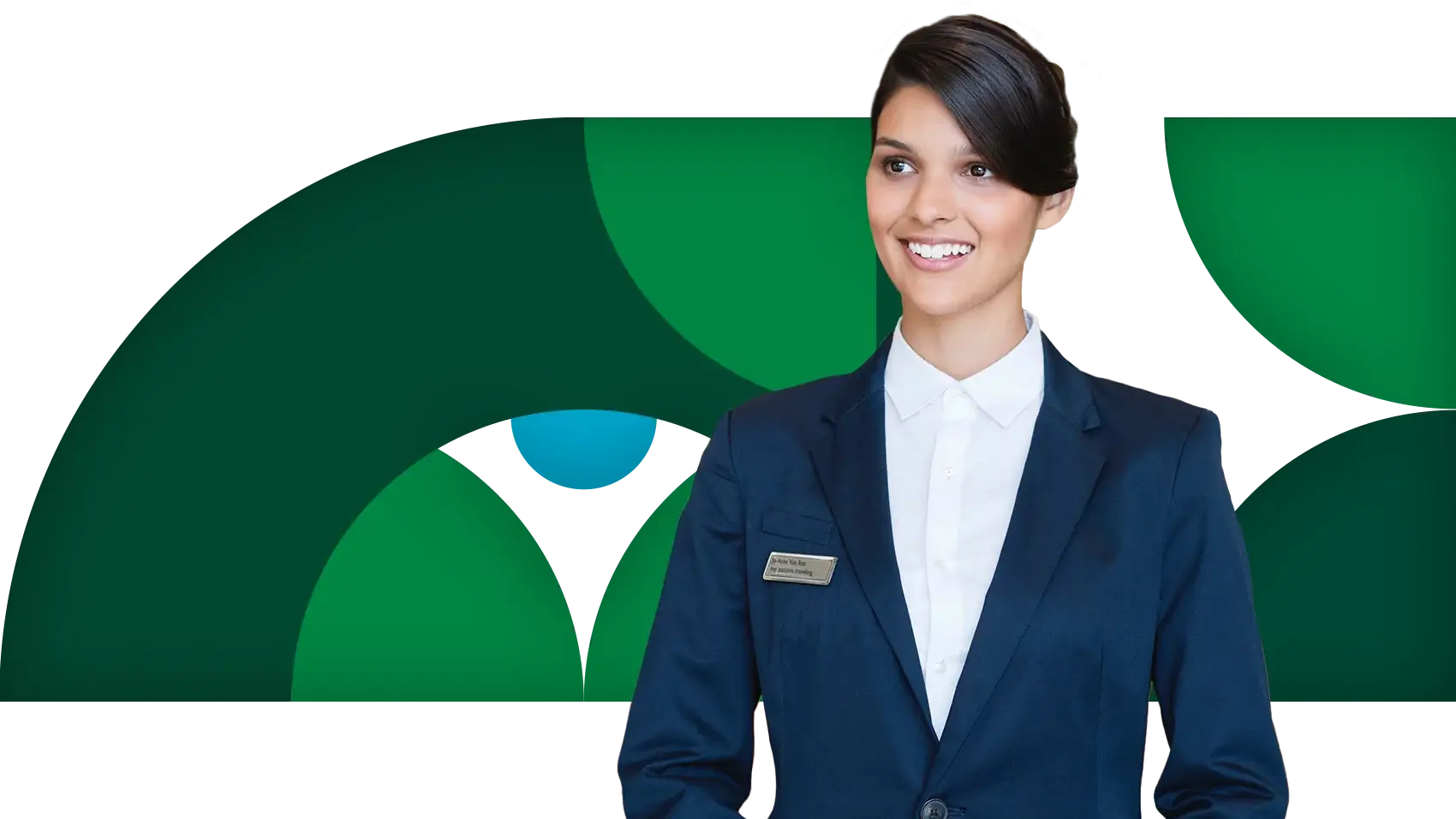 800,000+ 5-star reviews on App Store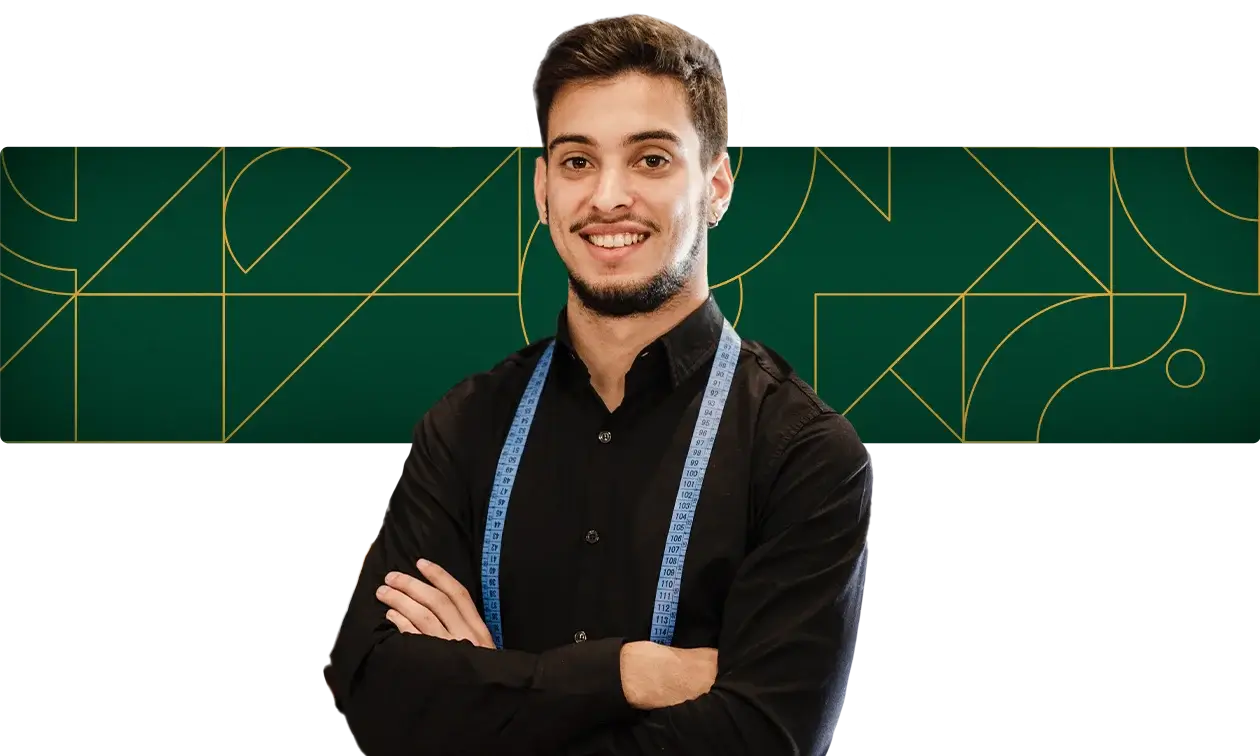 How Paycom helps retail overcome its greatest challenges
Retail challenge:
High turnover
Few qualified job candidates
Recruiting processes that are time-consuming, costly and don't meet the needs of retail organizations like yours
Insufficient shift coverage due to inconsistent scheduling
Lack of customizable onboarding for different departments and employee types
Inaccurate payroll and a lack of pay transparency
Difficulty creating, communicating and enforcing company policies for team members at different locations
Paycom's solution:
Make your retail business stand out with an appealing employee experience that delivers smoother onboarding, accurate pay, development opportunities, consistent scheduling, streamlined processes and more — all within our single software.
Targeted job postings and tailored screening questions help attract the right people.
Automate the process from start to finish. Track all correspondence in one convenient profile created for each candidate to reduce the risk of losing qualified applicants.
Easily meet coverage needs and operational and compliance demands with scheduling software for the most effective use of your workforce. Enable managers to customize scheduling; create schedules from scratch each cycle; repeat schedule templates; and bulk-assign shifts, blackout days and holidays.
Customize engaging onboarding based on team locations, equipment and training needs, and more.
Paycom empowers your people to ensure 100% accuracy before submission to give them greater confidence in their pay.
Easily create policies that reflect company values, communicate them across the organization and have team members acknowledge them with an e-signature.
Payroll and HR Management for retail
Tools to help you achieve wholesale efficiency
The retail industry is highly competitive. Customers have choices, and they respond to the experience you offer as much as — sometimes even more than — the goods you carry. Stellar customer service is how their loyalty is won. To deliver this, you need to be fully staffed with qualified people. And to retain them, you need to provide an exceptional employee experience. Because the better their experience, the greater the customer's experience. Paycom provides the tools you need to hire, retain and engage employees to ensure a customer-centric culture — all in a single software.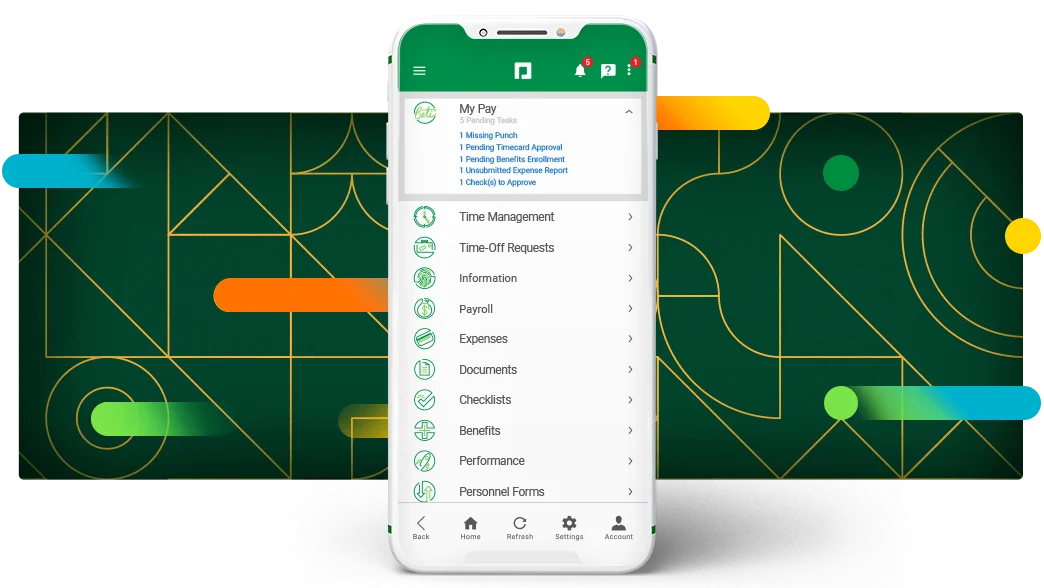 Beti automates payroll, identifies errors and guides employees to fix them before submission to increase accuracy and eliminate costly and time-consuming corrections.
Pay hourly employees according to industry best practices and wage and hour laws.
Create overtime and pay rules based on employee roles and work locations so earnings and time off are automatically calculated to comply with applicable laws.
Give employees a powerful perk that offers financial flexibility with Everyday™, which lets them receive daily wages on the secure Vault Visa® Payroll Card.*
Reimburse employees for out-of-pocket expenses, like office or store supplies and mileage. Reimbursement settings allow for the correct tax treatment for each type of expense with approved expenses flowing directly into payroll.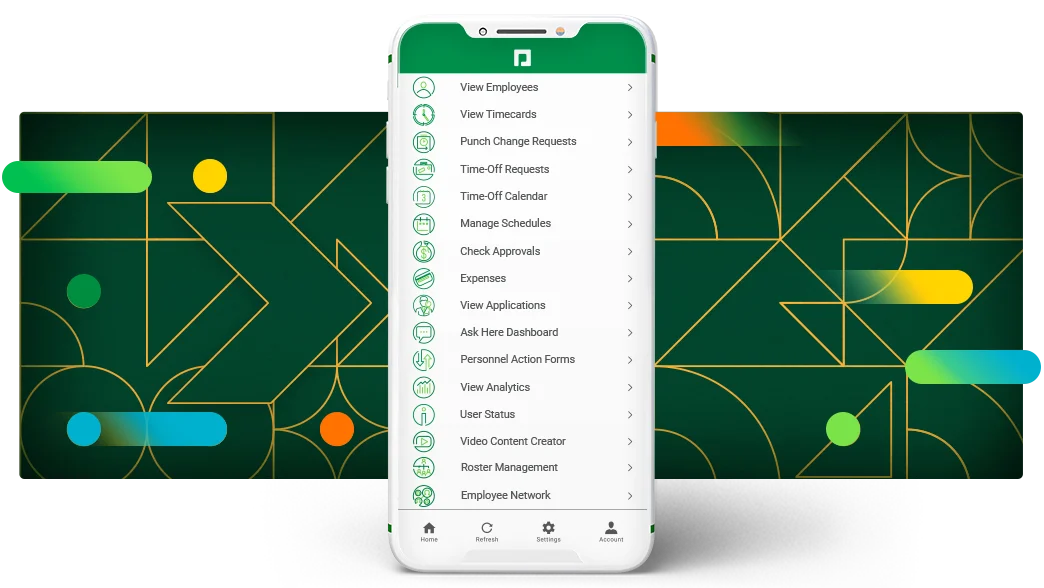 Manager on-the-Go allows managers to perform essential tasks involving the employees they supervise through our mobile app so they can keep work moving when they're away from their desks, 24/7.
Managers can view schedules and org charts; manage personnel action forms; edit and approve timecards, expense requests and reports, team schedules and shift swaps; and necessary team documents such as SOPs.
Oversee teams in multiple locations or with different schedules by streamlining training, communications, motivation and support.
Give retail managers the ability to view applications and resumes, add feedback to candidate files, notify recruiters and move candidates through the hiring process.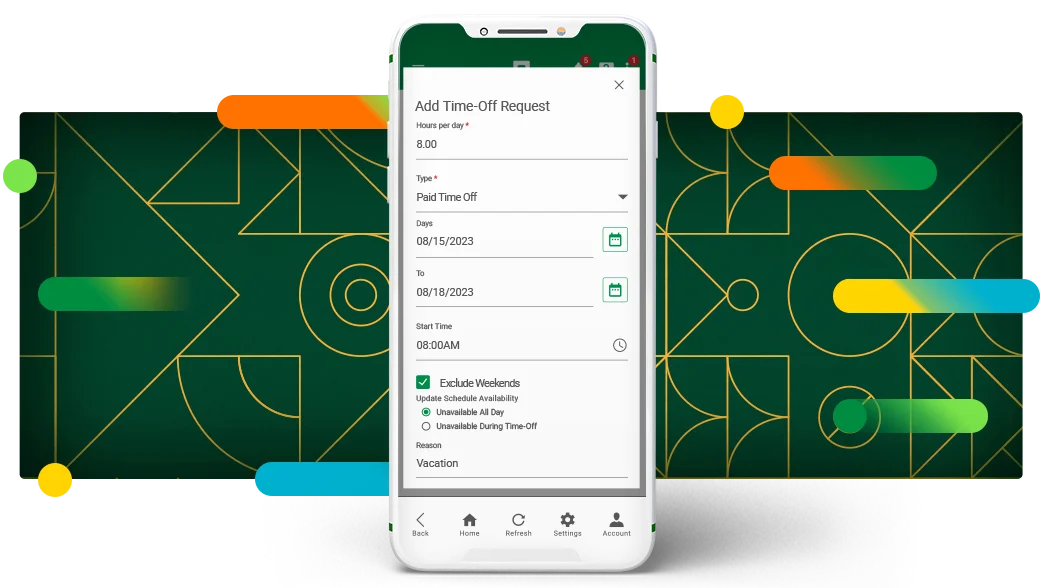 Managers are immediately notified when employees request time off. They're able to instantly approve or deny requests with or without comments, no matter their location.
Data flows throughout our software and approved time off populates on the employee timecard.
Time-off calendars give managers a valuable overview of pending, approved and denied time-off requests.
Employees get anytime, anywhere freedom to view accruals (including vacation and sick leave) and easily request time off on a calendar in our mobile app.
Employees can sync their device calendars for automatic updates of approved PTO.
Keep accurate records to help reduce disputes and compliance risk.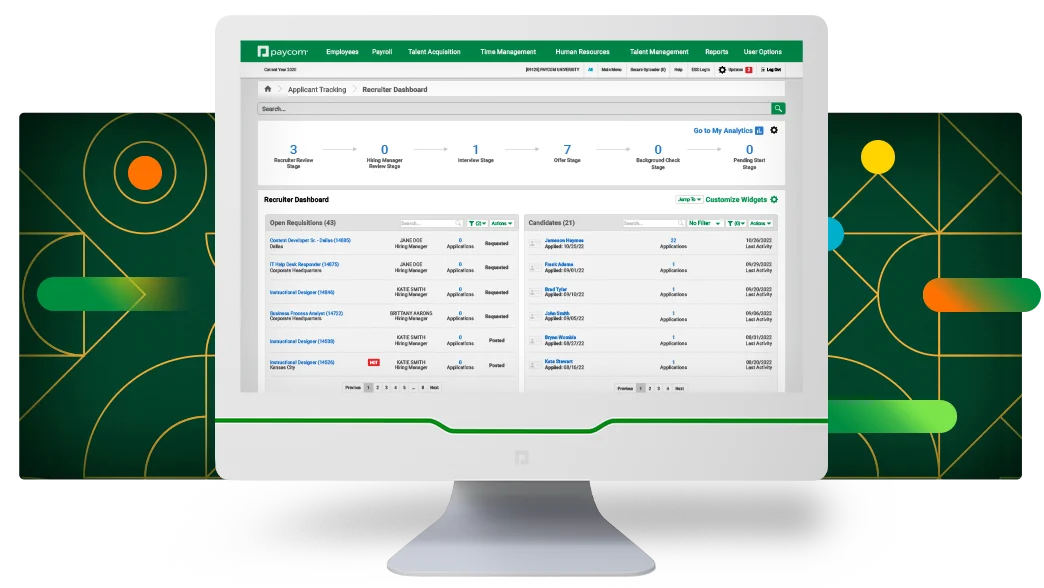 Paycom's comprehensive talent acquisition and applicant tracking tools empower you to identify top talent, streamline the hiring process and monitor candidate progress.
Ensure a continuous pipeline of skilled professionals to fill customer-facing positions and mitigate staffing shortages, even during seasonal demand fluctuations.
Cultivate and continuously engage pools of talented workers for current and future openings with Paycom's candidate-friendly interface.
Create position-based application questions, assessments, interviews and hiring workflows.
Reach applicants via their preferred mode of communication, including text messages through our applicant tracking system.
Industry-focused recruitment software lets you post your roles to free and popular retail job boards.
Leverage Paycom's retail employee tax credit solution to maximize hiring ROI with WOTC application questions and automated forms.
Easily track and report on candidates' hiring stages, recruitment sources, time to fill open positions and other important hiring metrics.
Save valuable time with bulk actions and automations like bulk workflow stage changes that trigger automated email and text communications, questionnaires or calendar invites.
Cut through irrelevant applications and find the right candidates fast. Search candidates based on their application question responses, application date, positions applied for, education level and resume keywords.
Ensure candidates won't be a business risk with Enhanced Background Checks®, drug screening and E-Verify®.
Ensure new hires receive the required training when they join via Paycom Learning.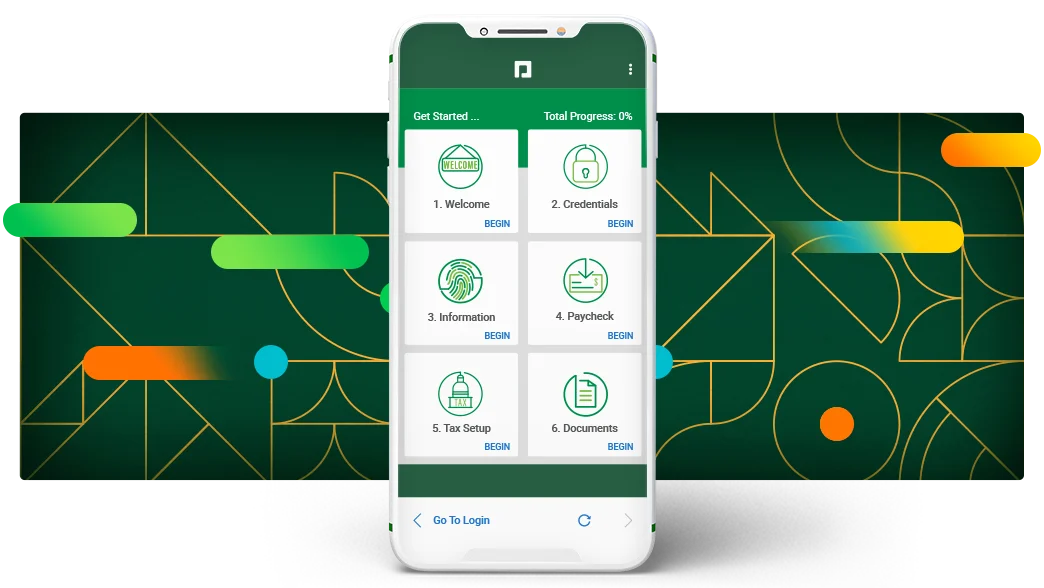 Our onboarding tools cover everything from offer letters to new-hire documents, training, automated communications and employee self-service options.
New hires experience smooth, guided self-onboarding through our mobile app.
Include company-specific forms in your onboarding workflow that are prepopulated with employee, company and position-based data.
Complete essential post-offer activities and avoid risky hires with Enhanced Background Checks® and drug screening.
Streamline work authorization approval with Paycom's built-in E-Verify® software.
Ensure new hires receive required training when they join via Paycom Learning.
Employees, managers, system administrators and other authorized users receive custom alerts based on your specific onboarding procedure.
Custom fields let you track information and items, including employee uniforms and company-issued equipment.
Automate recurring new-hire reports to track important employee information.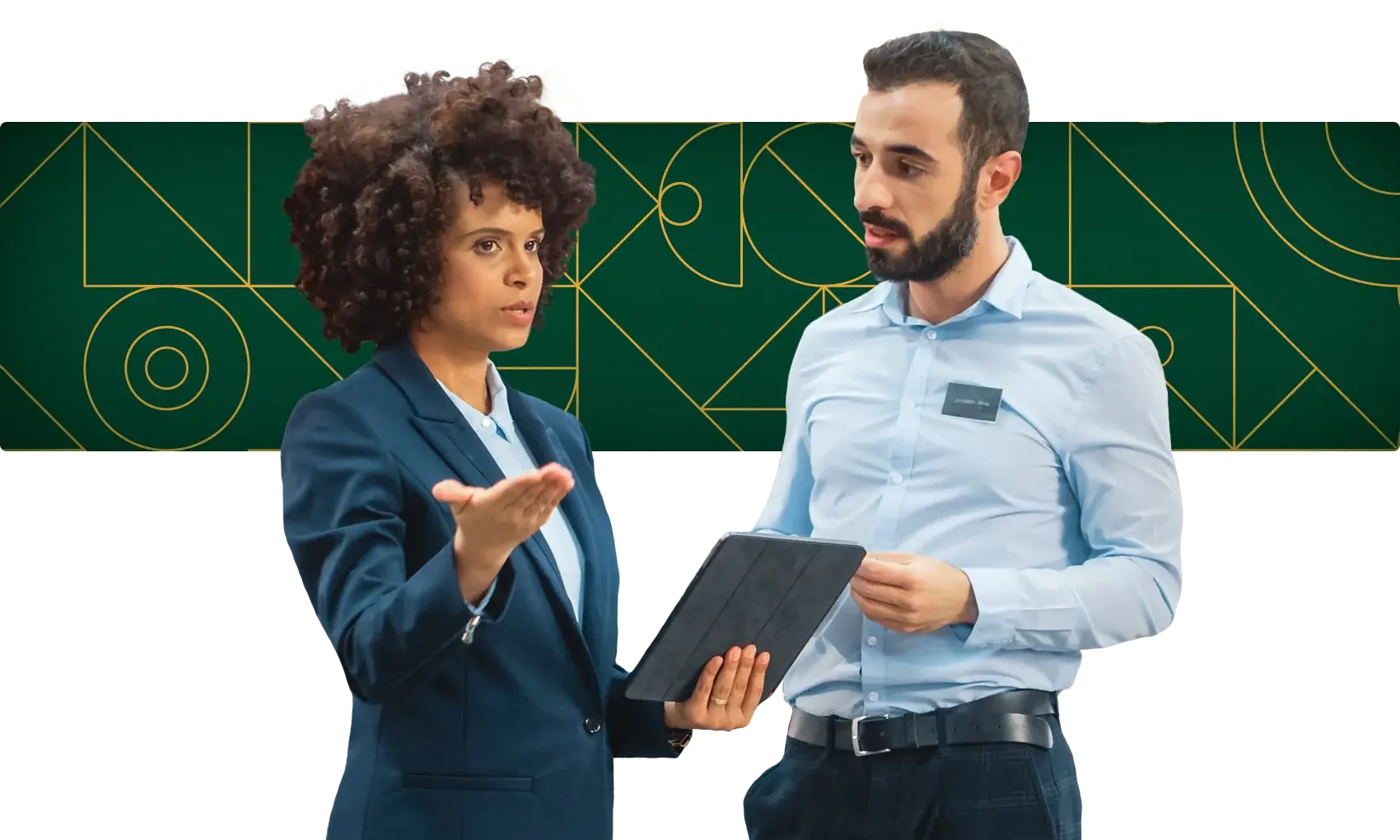 "No more paper time-off forms to chase after or questions from which time-off bank to pull hours."
—HR representative, flooring company
"With Paycom, onboarding is much more streamlined, which saves a lot of repetitive data entry time for us."
—company representative, brewery
"What I really like about Paycom is that it is 'all in one.' The system holds all HR- and payroll-related information in one source, the setup is very well designed and reporting has become a breeze."
—finance representative, vineyard
Industry resources for retail
Download these resources for greater HR and payroll insights
Frequently asked questions
Learn how Paycom helps your retail business
Paycom clients enjoy many options for tracking employees' start and stop times. Available methods for clocking in and out include on-site physical time terminals or kiosks and web-based time clocks for computers, tablets or mobile phones with geofencing capabilities to prevent incorrect reporting and time theft. Physical terminal options include badge-swipe readers, biometric fingerprint readers and contactless proximity badge readers.
Paycom's payroll system empowers employees to set up their scheduling preferences and input all their own information so payroll is a breeze. Paycom allows employees to clock in and out and automatically calculates things like overtime and accrued vacation time. Paycom allows for multiple payroll "rules" and pay schedules, so hourly employees in different states enjoy payroll that fits their unique needs.
Paycom Learning allows employers to batch-assign training based on hire date, status, department, work location, position title or pay class.
Paycom's Enhanced Background Checks® includes a wide range of options. It gives employers the ability to create background check rules that are role- and work location-based with a la carte screening options. This may include:
checking national and local criminal and sex offender databases
requesting motor vehicle reports
running credit checks
ordering drug screenings and physicals
Employers can check the status of their employee checks and receive their results quickly and securely. The system maintains compliance by standardizing checks and including FCRA-compliant new-hire communications.
Yes, Paycom's custom earnings types allow employers to reflect multiple types of commission and bonuses each payroll. These variable pay types may, for example, reflect incentive pay for selling specific products or promotional items or may be based on sales tiers. Beti correctly calculates taxes and net pay on supplemental earnings for retail organizations. Our clients maintain specific information on employee variable compensation plans in employee profiles and use our Total Rewards tool to showcase each component of an employee's compensation and benefits.
Paycom's individualized payroll platform allows employers to pay their retail teams easily and accurately. Managers use the app to approve time off and expense reimbursements, which flow directly into payroll for processing. Paycom automatically calculates earnings, taxes, overtime and time-off accruals. Employers can also track retail-specific expenses, such as reimbursements for event travel and store decor. Industry-specific earnings types like shift differentials, commission, tips and custom earnings types set Paycom apart as an ideal solution for retail industry clients.
Yes! Taxes are automatically calculated, deducted, reported and paid by Paycom. Employees maintain their own withholding information via Employee Self-Service® and have visibility into their tax deductions and take-home pay on their pay statements.
Paycom Surveys, Paycom Learning and Performance Management all work together in one system to keep employees actively engaged in their own development. These modules also keep managers continuously focused on process improvements and individual team members' success.
Paycom's intuitive Applicant Tracking System allows retail employers to create custom links and push job postings to specific job boards. It maintains records of candidate sources so you can see which boards garner the best results and prioritize those efforts. Managers on the go can stay involved in the hiring process and easily see and contribute feedback throughout the process. All communication is streamlined and collected in one single source of truth, so back-and-forth confusion is reduced.
Paycom's payroll and labor management tools allow organizations to plan for seasonal swings in demand and labor planning. Paycom's recruiting platform gives managers the ability to hire with confidence, easily and quickly. Interview teams can be assigned questions to ask, and feedback on each candidate can be collected and saved in one dashboard. Candidate information is stored and saved for future hiring projects so seasonal needs can be met when hiring surges present themselves. Retail employers onboard and pay seasonal workers with accuracy and ease thanks to Paycom's wage and hour compliance functionality. Paycom also supports organizations with onboarding 1099s, interns, visa-holders, strictly seasonal workers and shift-based incentives.
The Vault Visa® Payroll Card is issued by The Bancorp Bank, N.A., Member FDIC, pursuant to a license from Visa U.S.A. Inc. and can be used everywhere Visa debit cards are accepted. Certain fees, terms and conditions are associated with the use and maintenance of the Vault card. See the Cardholder Agreement linked at myvaultcard.com for more details.
*Please see Terms of Use. Employees generally receive their net pay within 24 hours of working, but some employees may receive their pay sooner. Some limitations may apply based on employer's pay cycle, employee's pay amount, timing of approvals or certain employer configurations. Employees start receiving net pay after they have earned enough money to cover their required deductions, taxes and benefits each pay period.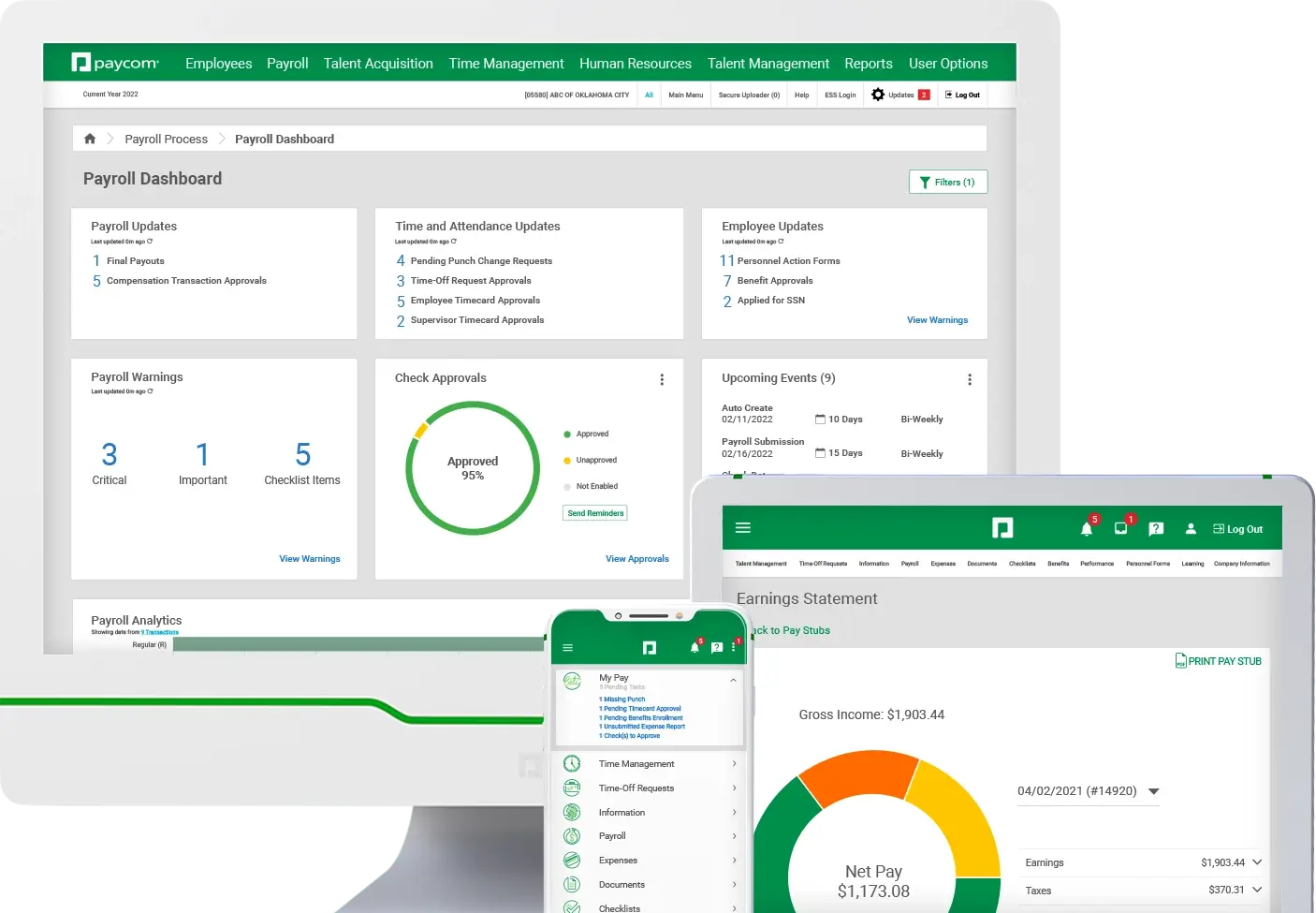 For all your payroll needs in a single software, choose Paycom.