401(k) Reporting
Simplify the process of transferring sensitive employee data to your provider with 401(k) reporting software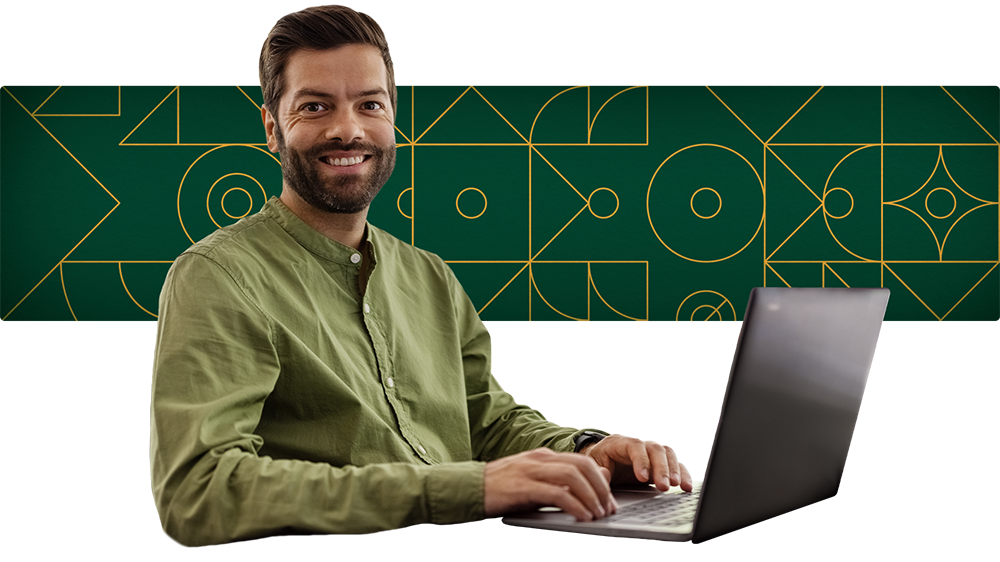 Automate 401(k) reporting with simplicity and consistency
Does it seem like every 401(k) benefit carrier requires a different format for reporting? Not a problem: Paycom's 401(k) Reporting software customizes, maps and automates your plan report to meet each carrier's unique specifications.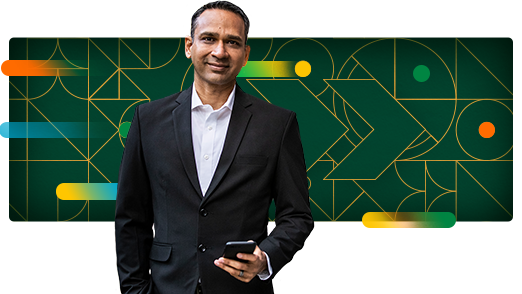 While info required from carrier to carrier may be similar, the desired format is not. Often, this means you are forced to gather, type and submit that existing data manually for each payroll period. But with Paycom, we work with your plan provider to map and model your data to match their needs.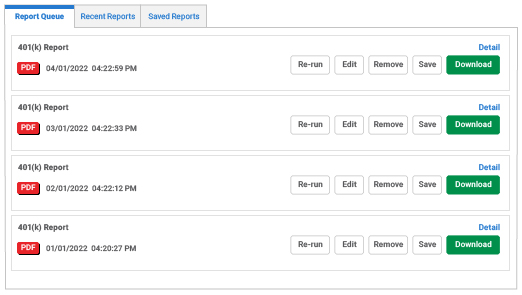 By eliminating the need to reenter data every payroll, our automated 401(k) reporting process greatly reduces errors in employee names, hire dates and sensitive information, including Social Security numbers, wages and salaries, employee and employer contributions, and loan amounts against the plan.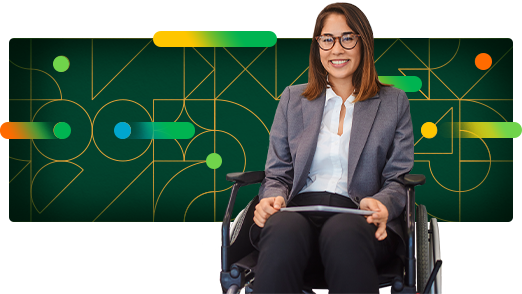 After each payroll is processed and finalized, your 401(k) reports are automatically created and delivered to your carrier and your secure client inbox within 24 hours. No more wrestling with inconvenient reporting deadlines or troublesome files that won't upload!
401(k) Reporting works well with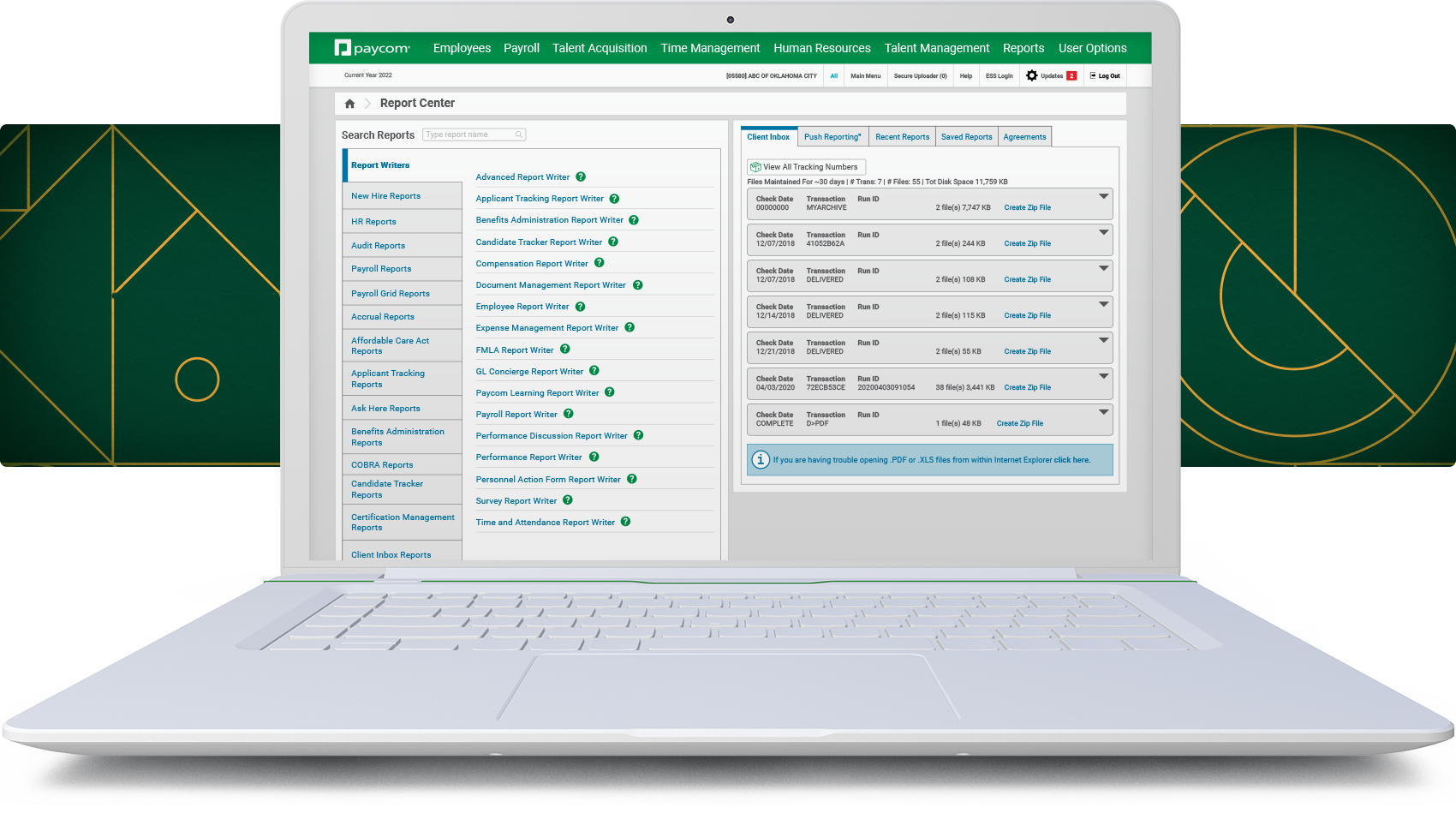 Easily generate and review customizable or predefined reports across all workforce data in real time.
Explore these resources for greater HR management insight
FREQUENTLY ASKED QUESTIONS
Learn what 401(k) Reporting does for businesses
Yes, Paycom's 401(k) Reporting tool works for additional retirement plan types.
Yes, you have the option to create custom file feeds within our software to send contributions to your 401(k) provider.
Yes. You have the ability to create and export custom 401(k) data files.
No, but by default, the deduction template setup includes maximum contribution amounts that automatically stop within payroll once the set limit is reached. Additionally, for a more in-depth look, a year-to-date contribution report is available at any time in our software's Report Center.
Employees can update their elections in our 401(k) reporting software if clients set up retirement plans within our Benefits Administration software. However, if the client did not set up their plans through Benefits Administration, employees will need to contact their HR representative to make changes.
Not by default. However, clients can input plan notes through Benefits Administration to communicate relevant information, including limit amounts, to employees when enrolling.
Based on client setup, employees enrolling in benefits will see the estimated employer match value, as long as the match policy is integrated with the deduction. Clients also have the option to display or hide the match contribution on an employee's pay stub.
For all your HR management needs in a single software, request a meeting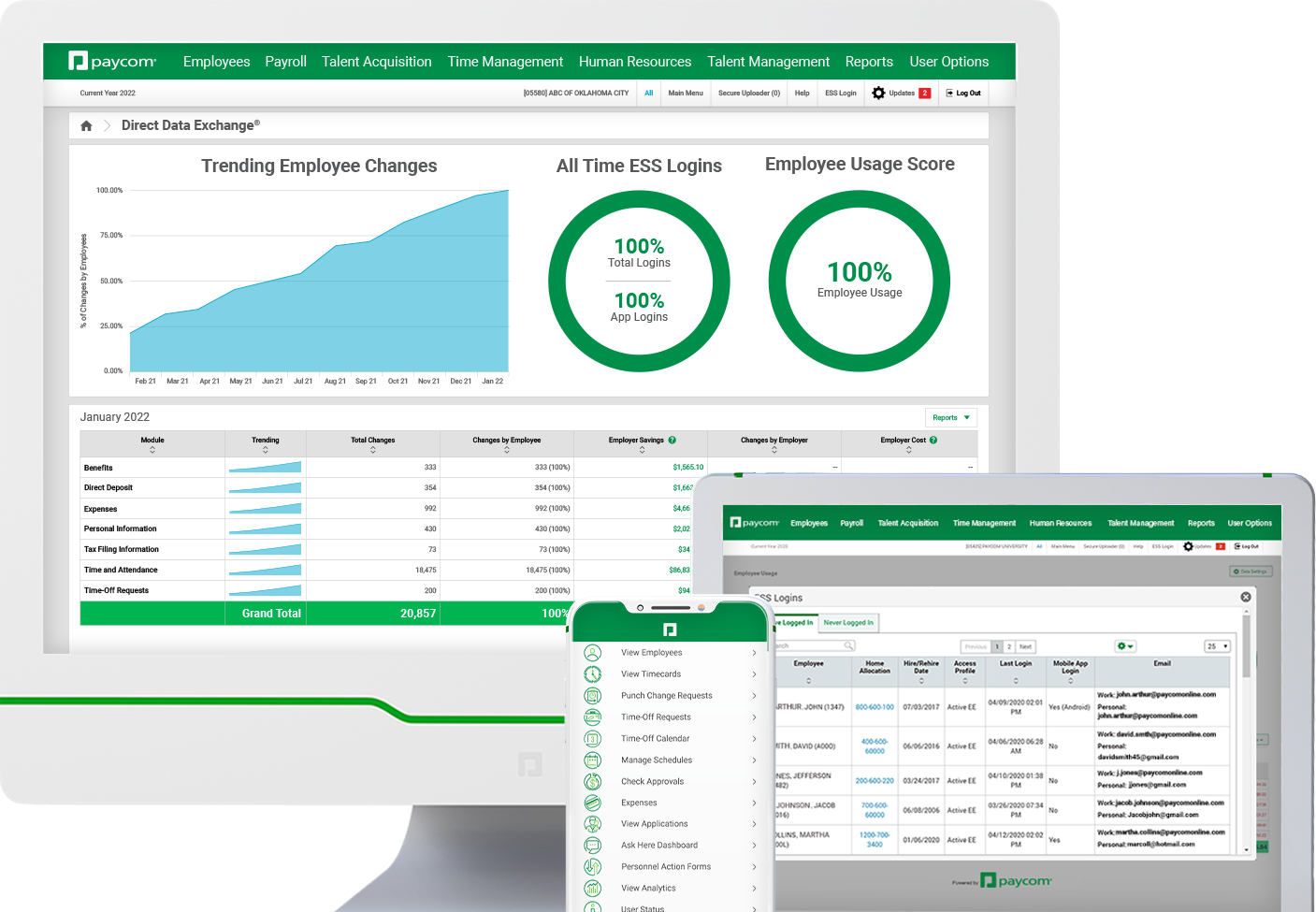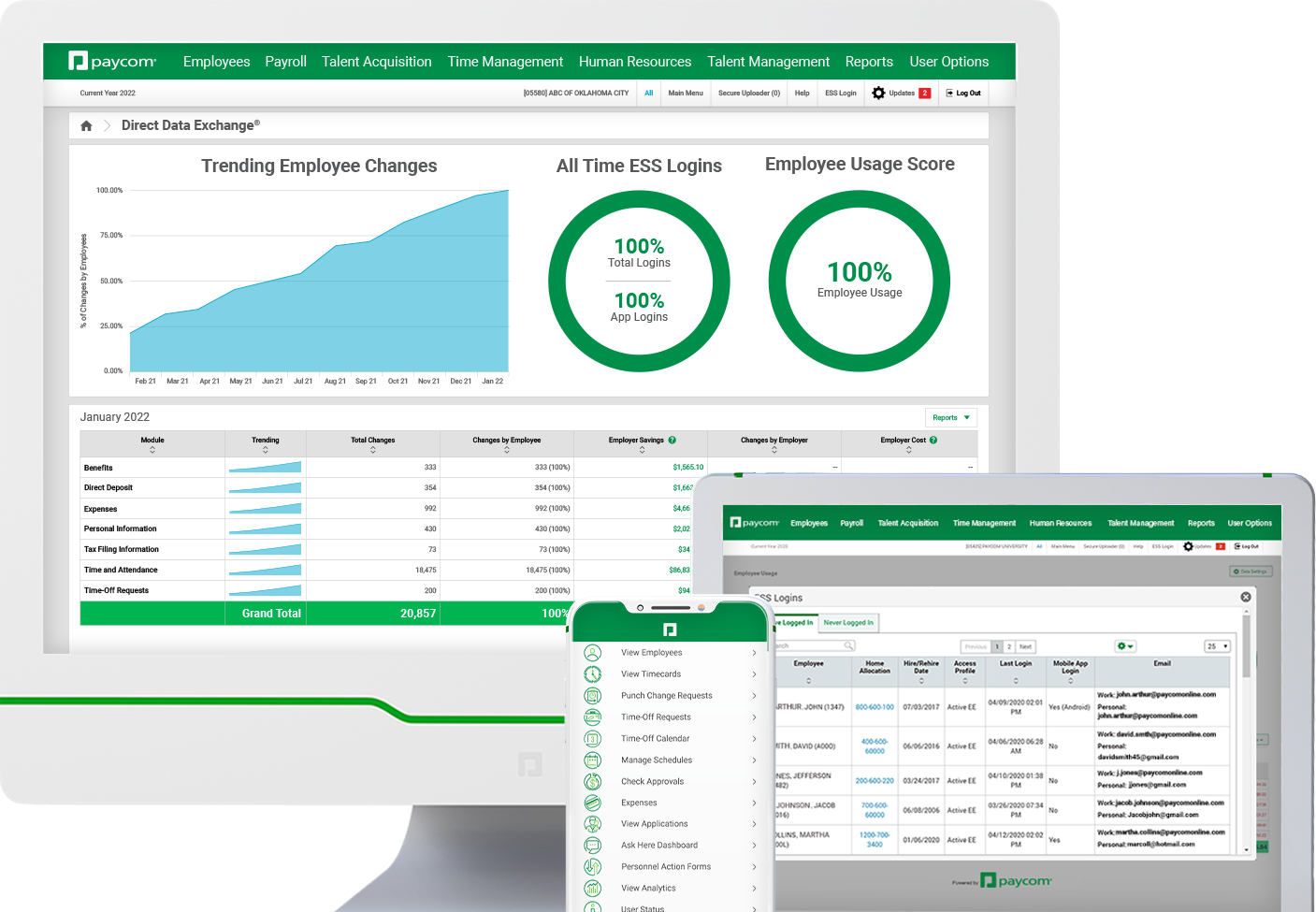 For all your HR management needs in a single software, request a meeting.