Payroll software
Comprehensive tools to reward and reimburse employees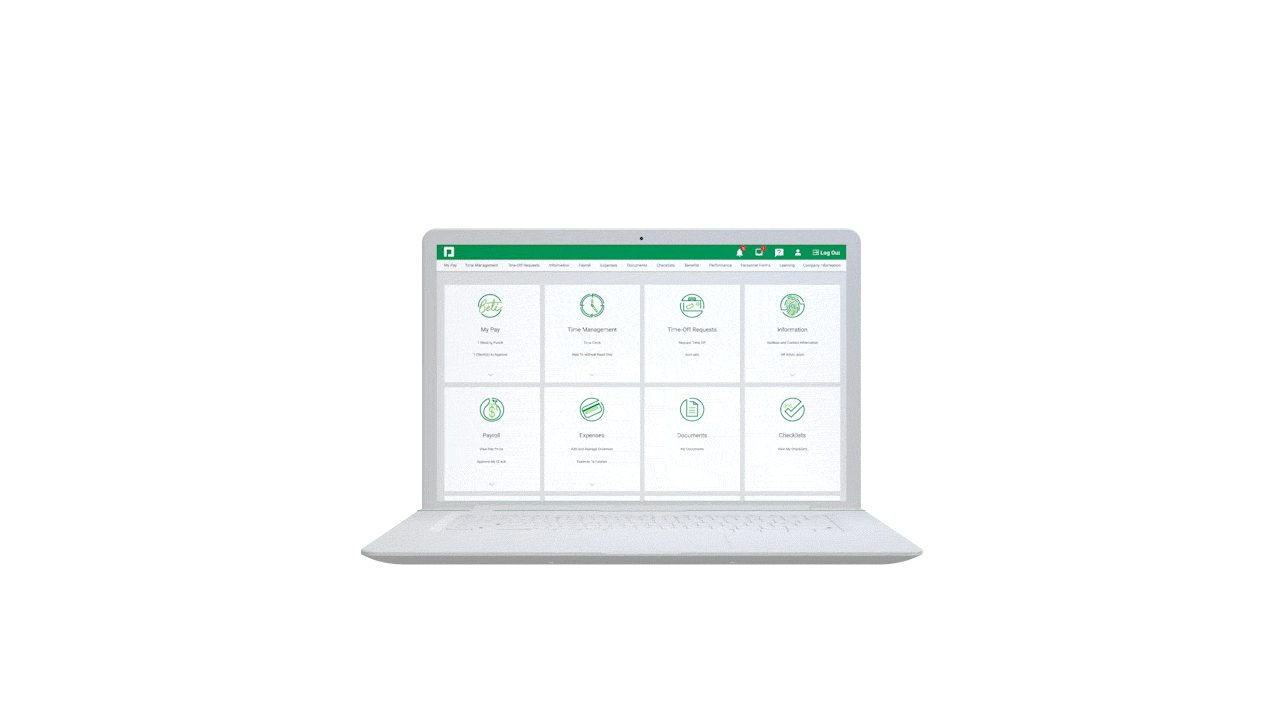 A full online payroll management system in a single software
Payroll is the core of Paycom because it's why employees work. In return, they expect their pay to be on time and correct, whether issued through direct deposit, paper checks or payroll cards. With Paycom's comprehensive Payroll tools, you can meet your promise to your most important asset while streamlining processes for expenses, garnishments and more. That's the power of one.
To your workforce, payroll that's 99% right is 100% wrong, so why leave this critical function to human error? Our peace-of-mind online payroll processing software is designed for an easy and error-free experience each and every cycle.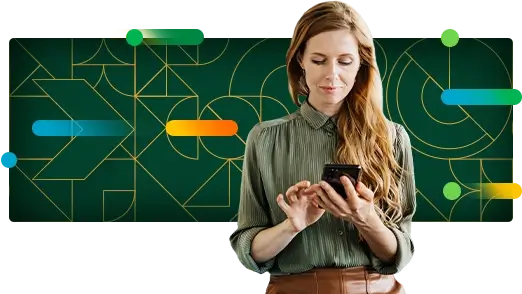 Empowering employees to manage their payroll data does more than increase data accuracy. It sets the stage for a culture of trust, autonomy, productivity and innovation, strengthening your employer brand as a top workplace.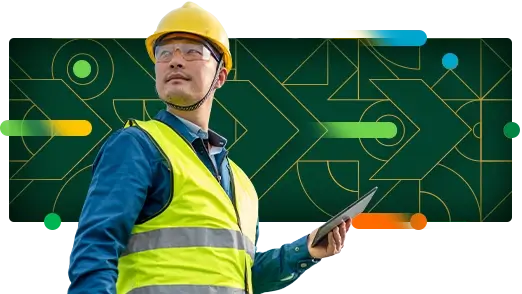 From handling garnishments to issuing checks off our account instead of yours, our online payroll services eliminate manual processes and multiple systems to help protect your organization from risk of penalties and lawsuits.
PAYROLL MANAGEMENT SYSTEM WITHOUT THE STRESS
Over 6.5 million Americans rely on Paycom's technology every year
"The biggest and best thing that came from Paycom is our payroll process. We went from 80 hours of payroll a week to 5."
HR director

Explore these resources for greater online payroll services insight
FREQUENTLY ASKED QUESTIONS
Learn more about what our payroll tools do for businesses
As an employer, you could run payroll without HR and payroll technology, but it's a highly manual process that requires you to:
understand federal and state labor laws
set up a schedule
collect and file a Form I-9 and W-4 for each employee
calculate gross wages, pretax deductions, tax withholdings and voluntary deductions for each employee
track time and attendance for each employee
ensure and maintain accuracy for compliance and audits
issue a check for each employee
and much more
By automating and streamlining payroll for employees with the right HR and payroll tech provider, you're relieved of nearly all its administrative burdens, leaving you free to focus on what you do best. What Paycom does best is ensuring the accuracy and timeliness of your payroll every cycle, to help lower your liability and enhance the employee experience.
But how do you find the right provider? Our white paper, 7 Tips to Evaluate HR Technology, offers points to consider when looking for the best long-term, comprehensive fit for your organization.
Not all payroll software is created equal. First and foremost, consider ease of use as your No. 1 priority; in fact, research shows if employees find workplace tech difficult to use, they'll stop using it.
That's hardly the only thing to consider. Before purchasing, you should perform due diligence to understand the differences among providers and how each technology:
impacts culture and engagement
supports your employer brand and hiring strategy
prepares you for audit-readiness
commits to your success through service
For more information on each point and what to ask, download a free copy of our white paper, 7 Tips to Evaluate HR Technology.
With the right payroll software, you don't just receive a return on your investment, you gain a steadfast partner dedicated to the success of your organization and its employees.
In addition to the considerations discussed in our white paper, 7 Tips to Evaluate HR Technology, today's businesses need payroll and HR software that:
grows with your business
offers robust, customizable reporting
contains all functionality in one app with one login and password
provides dedicated client support with no phone trees
employs industry-best security standards to safeguard your data
Request a meeting and we'll help you make this important decision — not only for the generations in your workforce today, but for those to come.
With Paycom's HR and payroll software, your employees are empowered to take ownership of their payroll. After all, with our single software, they also can manage their timecards, benefits, expenses, vacation requests … basically every important HR task that makes up payroll. And upon approval, all that data automatically flows to payroll, eliminating any need for reentry.
Quite literally, no one stands to lose more from inaccurate payroll than employees. That's why for each scheduled payroll cycle, our award-winning payroll experience, Beti®, not only automatically identifies errors, but guides employees to resolve them before submission, so you don't have to.
This transparent process:
improves payroll accuracy
reduces employer liability
increases process oversight
gives employees confidence in their paycheck
decreases the number of hours spent, if not days
lowers the amount of manual checks and general ledger voids
reduces fees for payroll corrections or insufficient funds
alleviates administrative duties of payroll and HR staff
Additionally, when you process payroll with Paycom, we can automate the management of payroll taxes — from conversion and balancing to submitting them on your behalf — for compliance peace of mind.
For employees not using direct deposit, we can eliminate the tedious job of check reconciliation after each payroll cycle by issuing paper checks off a Paycom bank account instead of your organization's. That way, you don't have to monitor every cent going out the door. We'll even notify you of any check left uncashed after 180 days.
For new clients, we create custom converters so your data from other service providers will import successfully into Paycom, but we do not integrate specifically with other providers.
For accounting, you can generate perfectly mapped general ledger reports for direct import into your accounting software through our customizable GL Concierge tool.
Other providers may acquire or partner with third-party software for a patched-together product whose pieces don't always speak the same language, which can result in duplicate tasks, inaccurate data and inconsistent reporting.
Not us! Our tools live in one software — built at Paycom, by Paycom — to ensure a seamless user experience.
*Available in the U.S., Mexico and Canada
For all your payroll needs in a single software, request a meeting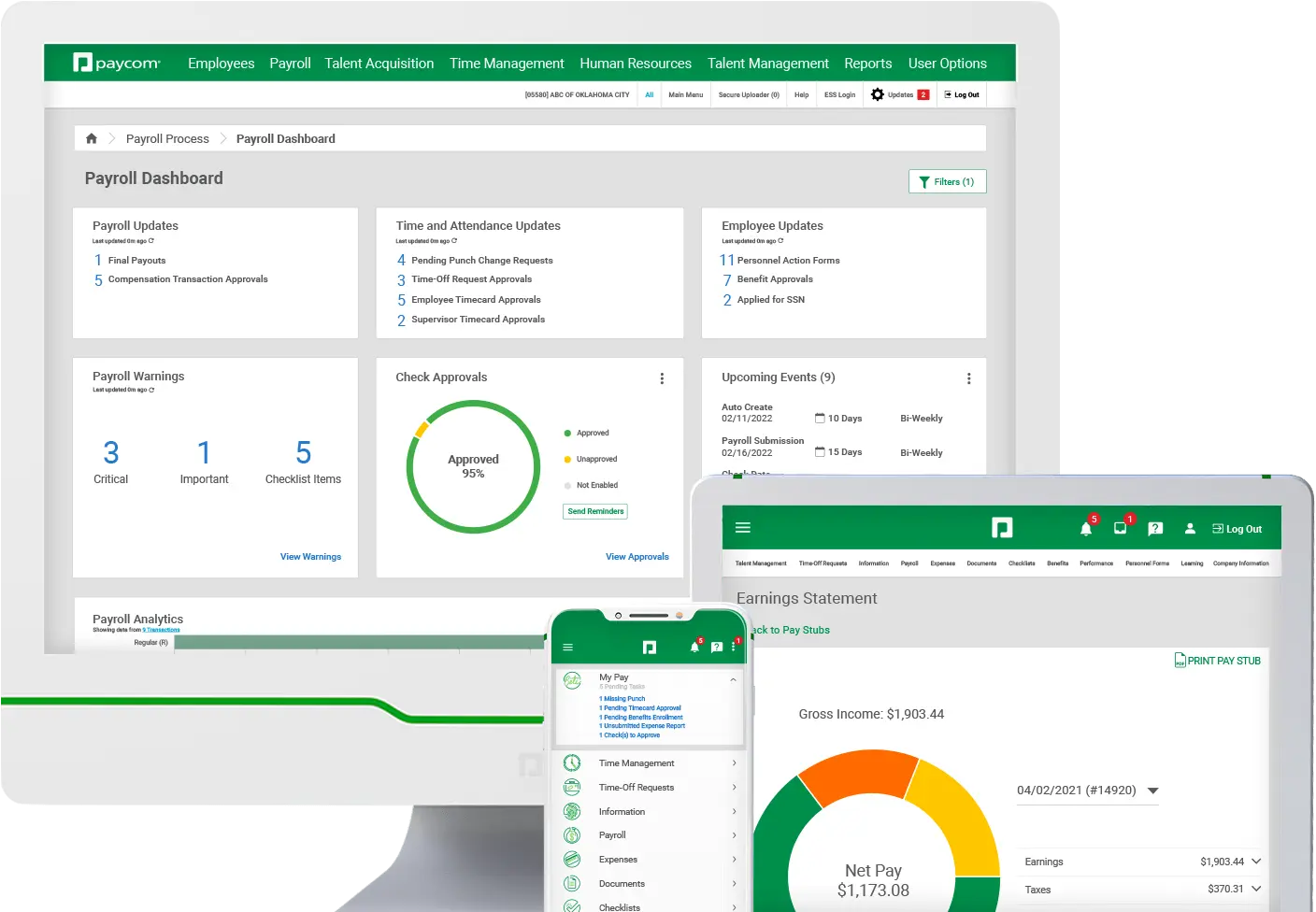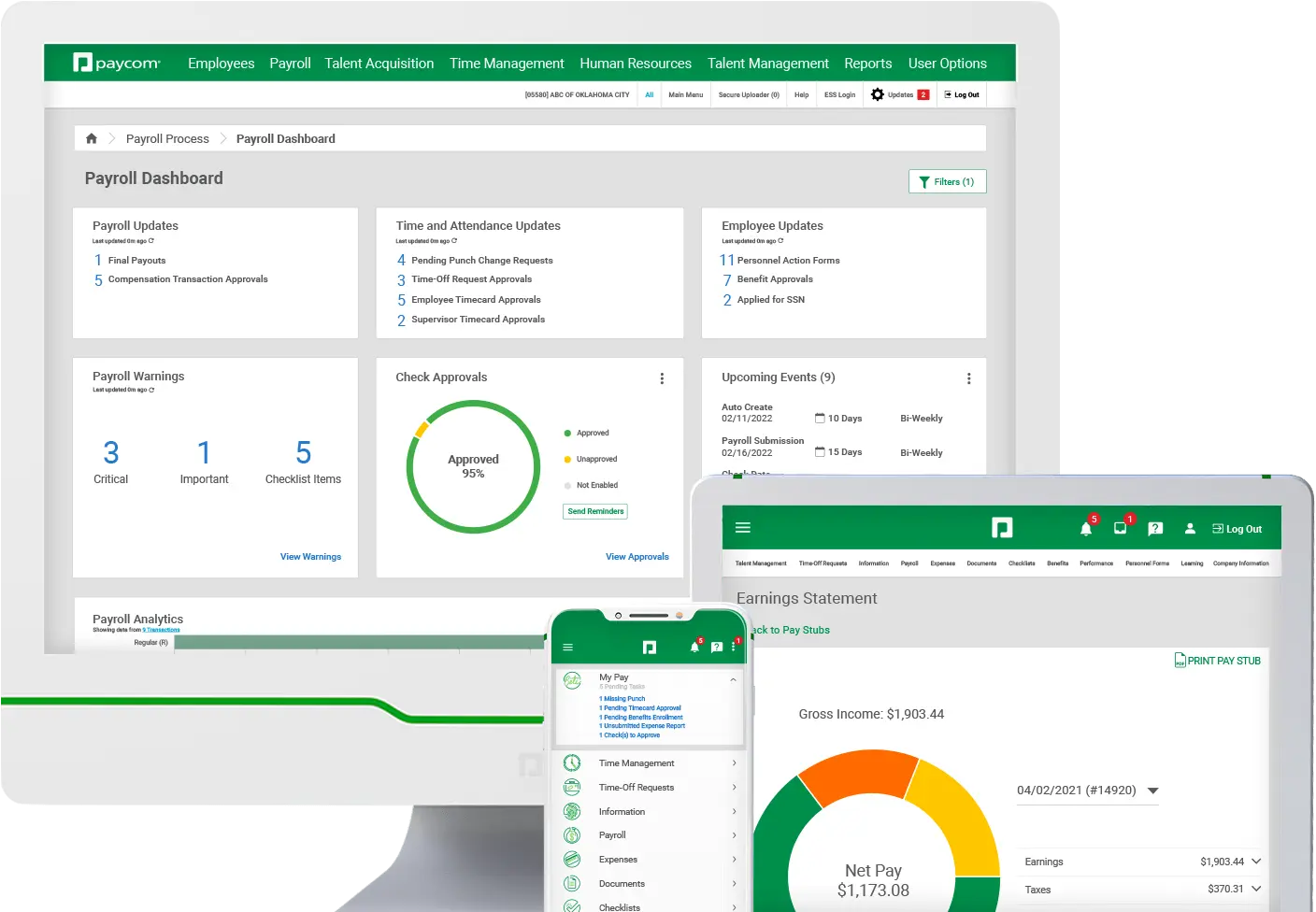 For all your payroll needs in a single software, request a meeting.