Direct Data Exchange®
Maximize the ROI on your HR technology to focus on people, not paperwork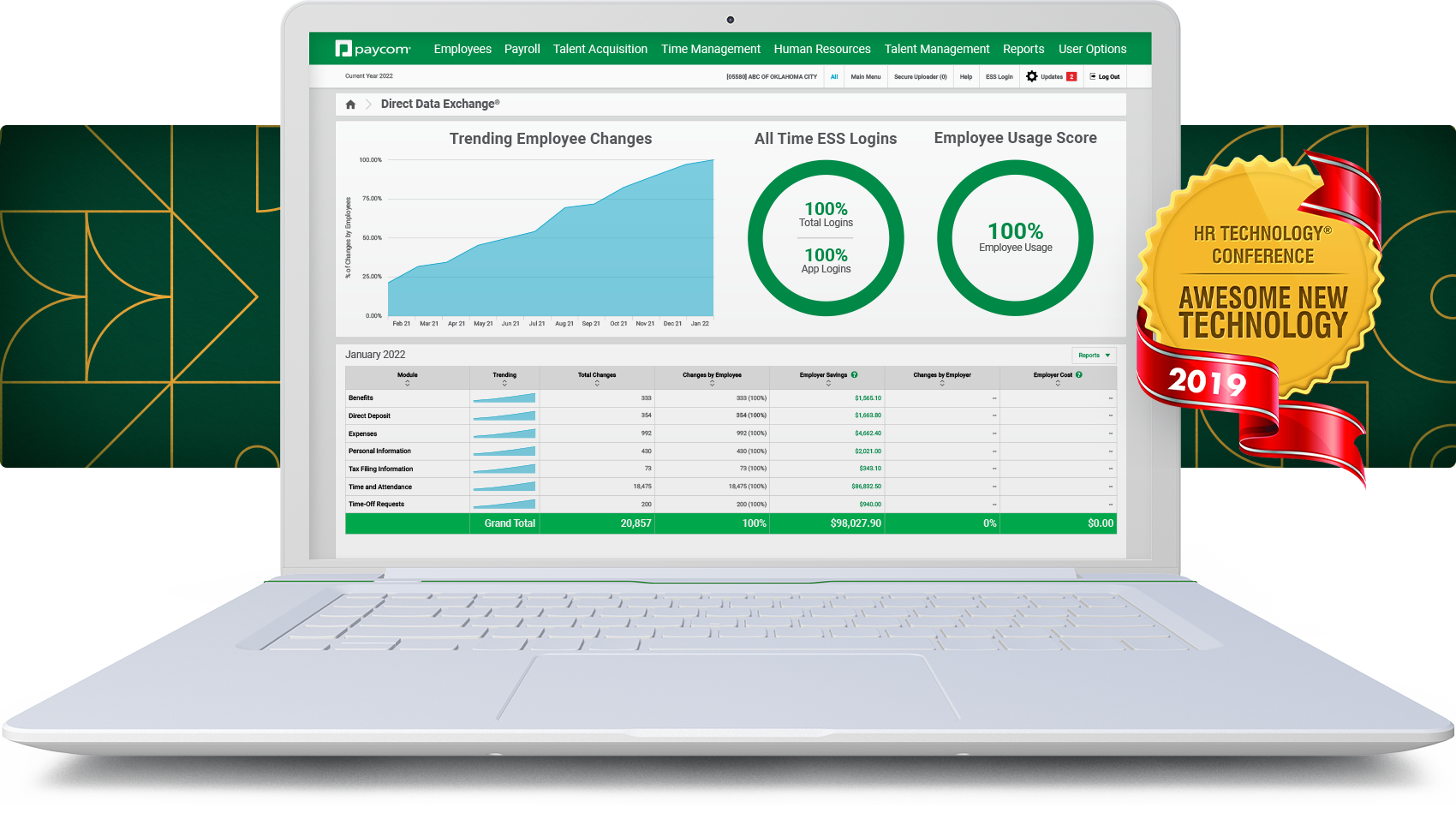 HR technology usage reporting that proves its own worth
When 100% of your employees use HR technology, everyone in the company benefits. Taking a real-time pulse of employees' interactions with our self-service app, award-winning Direct Data Exchange identifies where opportunities exist to maximize your ROI.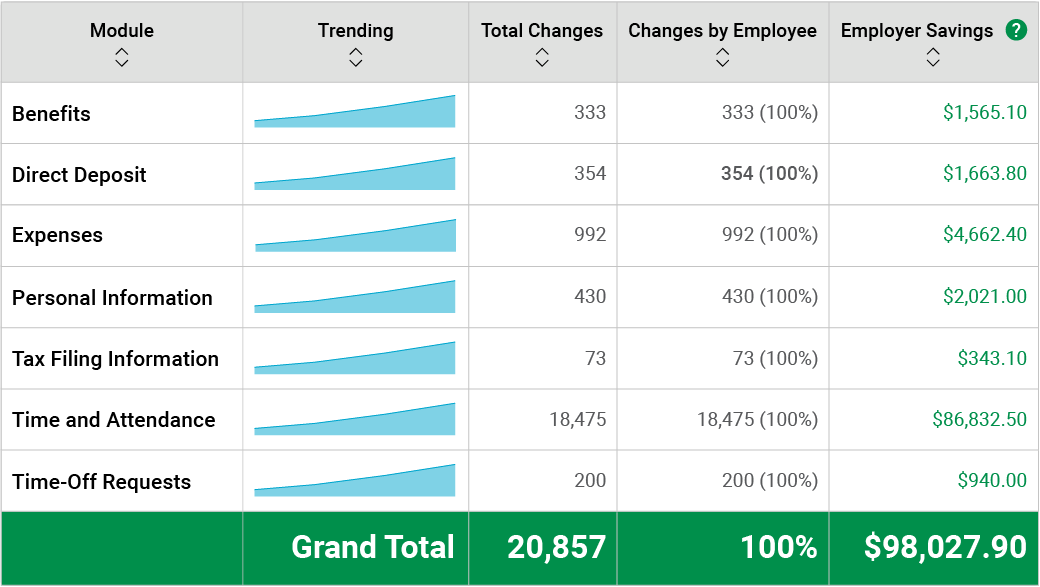 For key HR and payroll tasks performed in our software, Direct Data Exchange automatically assigns a dollar value of savings achieved. These costs are based on groundbreaking Ernst & Young research on the total associated costs with performing that task manually, including labor and non-labor. Using those same numbers, the labor analytics software also identifies where further savings can be achieved by eliminating manual and duplicate processes.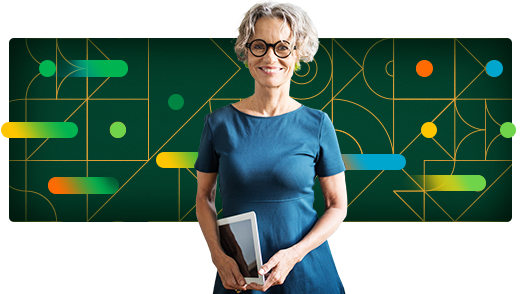 When employees are empowered to independently access and update their HR and payroll data — such as their address, direct-deposit information and more — at any time from anywhere, it's more likely to be correct. That's because they have the most to gain from it being right, leading to near-total autonomy.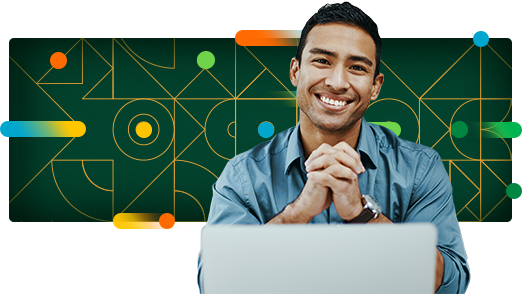 As a result of employee usage, interruptions of HR for basic information go away, as does an enormous administrative burden. This gives your HR professionals more time to invest in the employee experience, company culture, retention and more. Meanwhile, managers can focus on developing their team instead of managing employee data.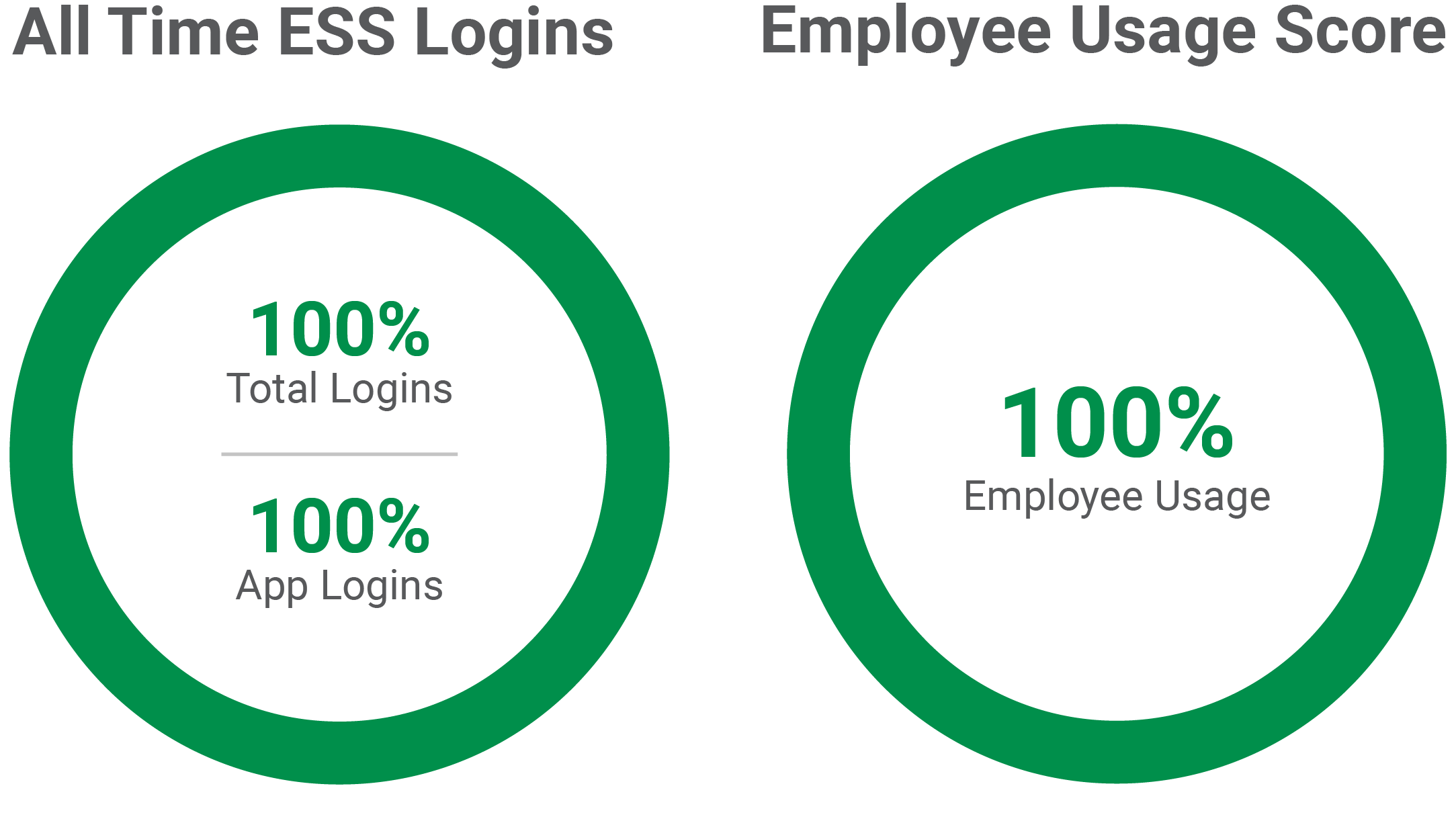 Paycom's HR management analytics software provides detailed reporting on employee usage of the Paycom app, indicating where increased usage will deliver additional ROI. One graphic-driven dashboard offers big-picture views, with the ability to drill down by product, time frame, device, individual and more.
From the big picture to the granular details
Over 6.5 million Americans rely on Paycom's technology every year
"We look at [Direct Data Exchange] daily. It's really our scorecard and our road map. … So you become a very credible resource of meaningful metrics that really impact the business."
senior vice president of human resources
professional sports franchise
Direct Data Exchange works well with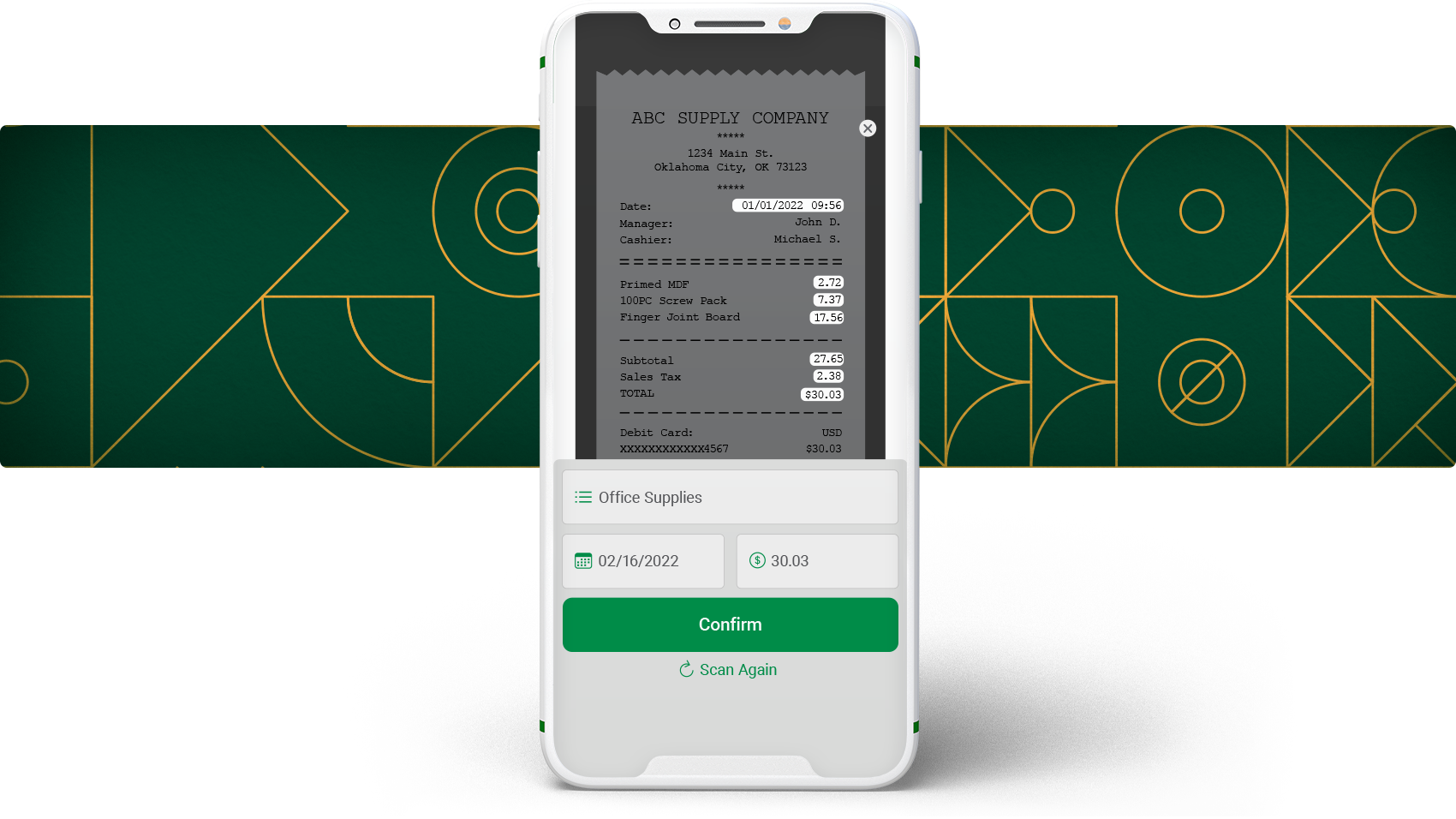 Accurately and efficiently manage expense reimbursement without manual, paper-based processes.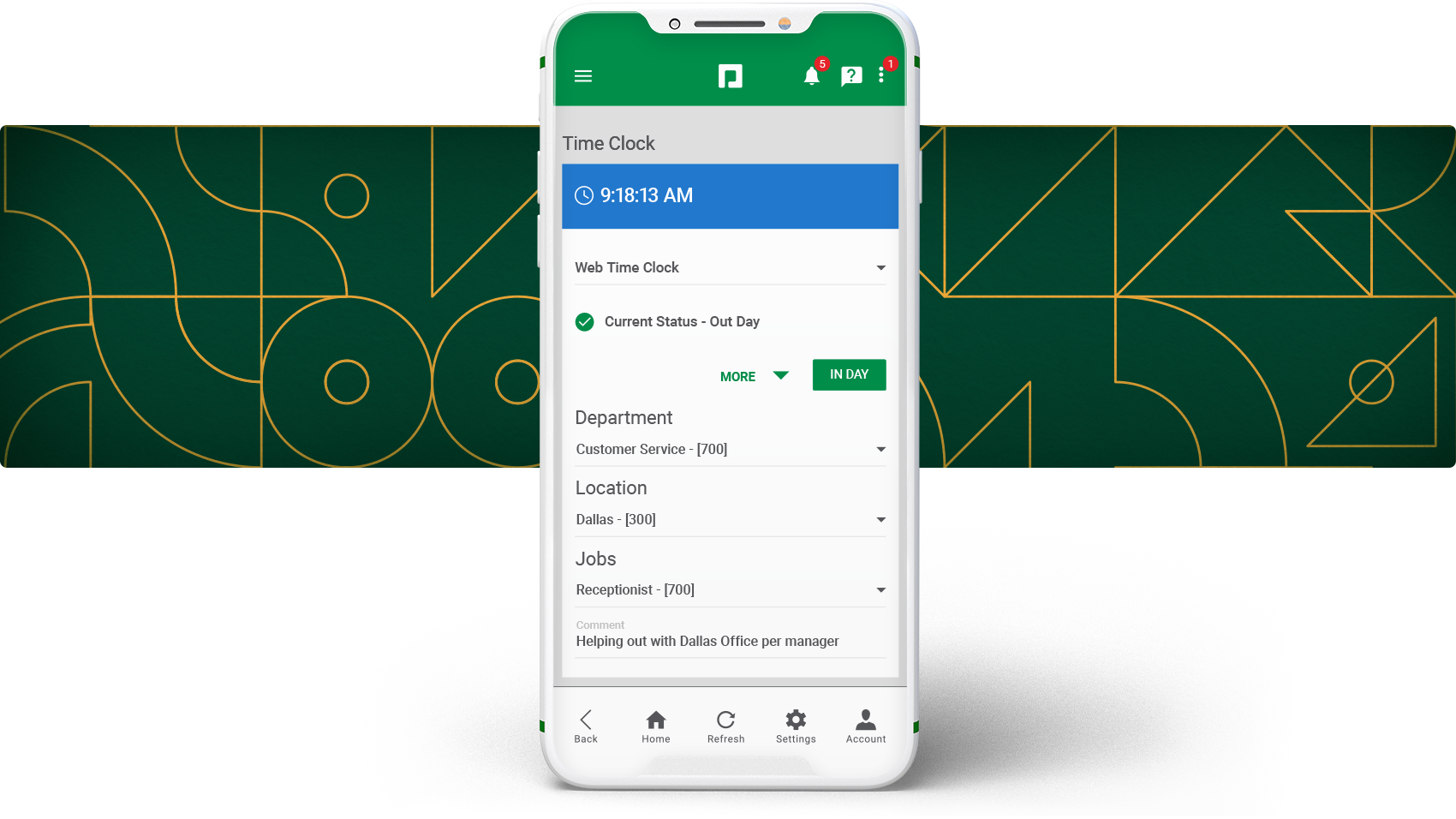 Accurately and efficiently manage when, where and how your employees report hours worked.
Explore these resources for greater HR management insight
FREQUENTLY ASKED QUESTIONS
Get to the heart of what Direct Data Exchange does for businesses
A lot! For employers, industry-first Direct Data Exchange identifies where your employees are using Paycom to complete their basic HR tasks. It also identifies where employees could be using Paycom, but aren't, which suggests manual entry and/or duplicate tasks outside the software, as well as the possibility of managers or HR doing these administrative tasks on the employees' behalf. The more employees use Paycom, the greater the employer's ROI.
By identifying where managers or HR are wasting time on administrative tasks that employees can and should do best, Direct Data Exchange assigns a dollar value based on the average total labor and nonlabor costs associated with each manual task. Anytime someone other than the employee enters or updates an employee's HR data, that person is not focused on the business and its objectives. As a result, they're essentially costing the employer money in lost time and productivity.
Every average cost per task comes from Ernst & Young's groundbreaking proprietary study on the price of common HR processes performed without self-service technology. With every task monitored by Direct Data Exchange, our software gives leadership a clear view of the ROI being delivered by Paycom, the only HR tech that literally proves its worth.
Direct Data Exchange's dashboard and features are only visible to HR and managers in an organization. It is neither intended nor available for employees to use.
From the big picture to individual users, Direct Data Exchange tracks employees who are using Paycom to enter and correct their HR data. And because no one knows an employee's HR information better than the employee, your workforce is accountable for their own data digitally, rather than worrying about a manual transfer process, where mistakes are often made.
For all your HR management needs in a single software, request a meeting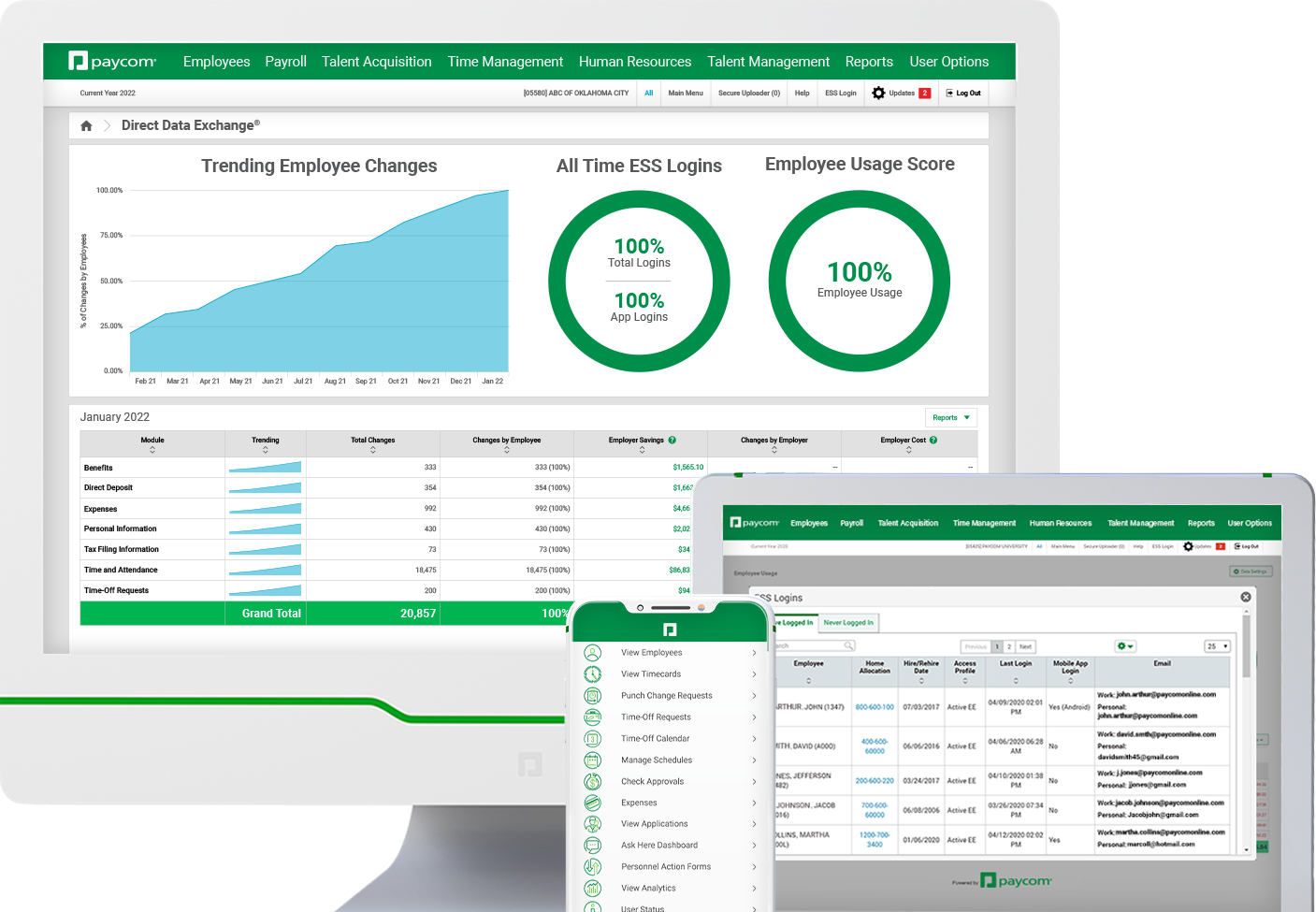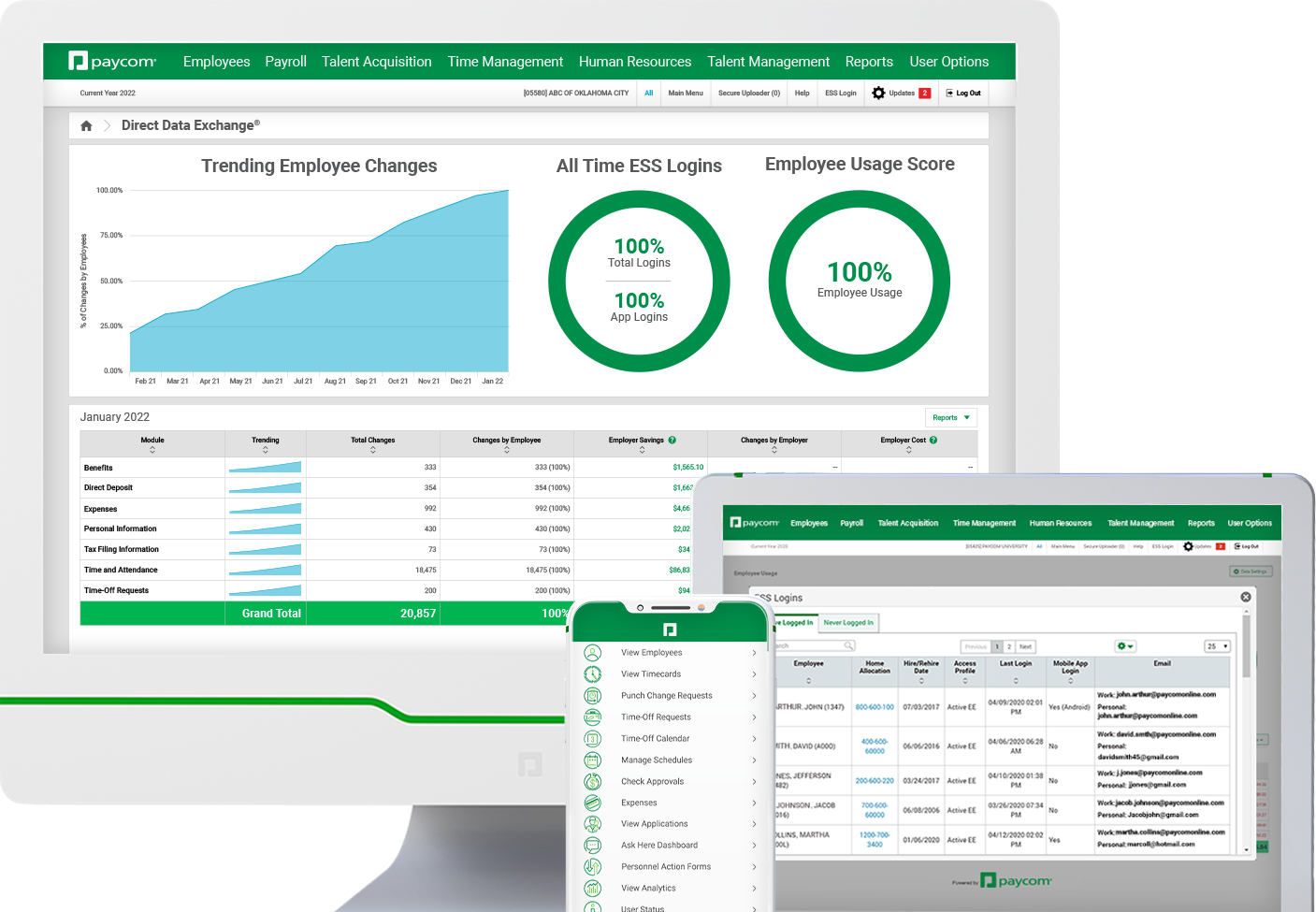 For all your HR management needs in a single software, request a meeting.