Clue®
Stay clued in with employee vaccination status tracking software for compliance peace of mind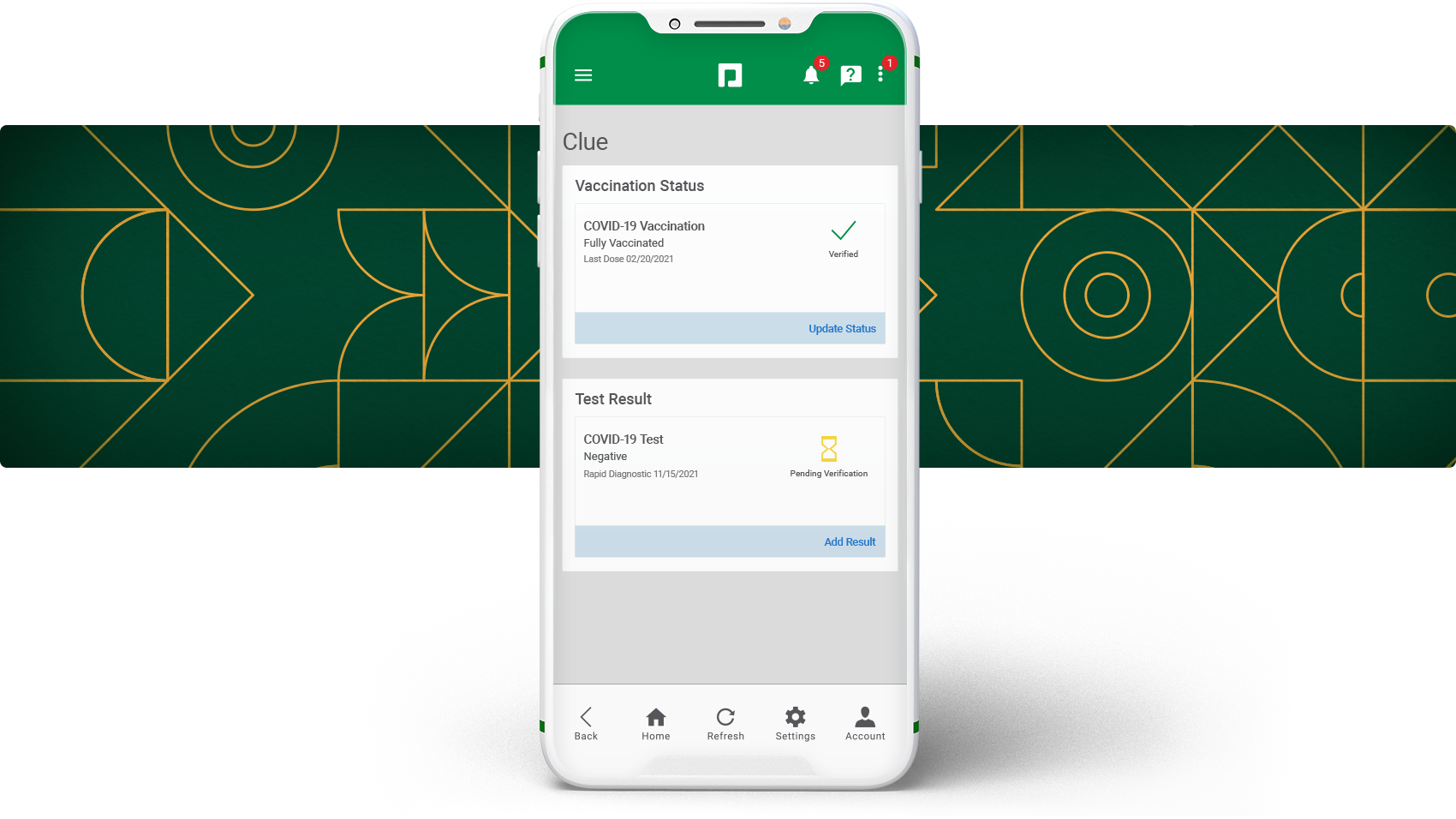 Track vaccination records so safety's no mystery
For critical health and safety updates, employers need to be clued in to their employees' vaccination and testing status, as well as the impact on the entire workforce. Paycom's Clue gives you the comprehensive insights necessary to be informed and action-ready.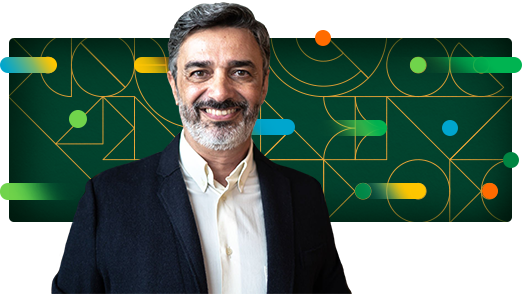 Securely collect, track and manage that data with employee vaccination status tracking software, all within our single app. For a workforce of any size, Clue gives your company the overview needed to guide decisions for easy workplace planning and audit preparation for overall peace of mind.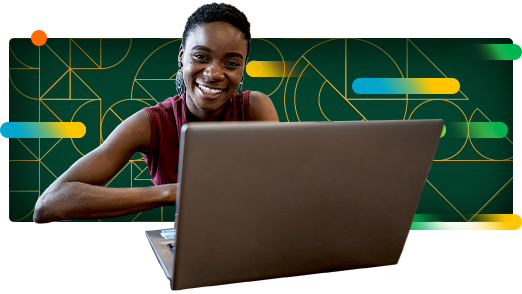 For employees, Clue makes it quick and easy to enter vaccination and testing information or upload records and results. The vaccination status tracking software automatically reminds them when it's time to submit test info, which they can do securely and confidentially with no direct conversations.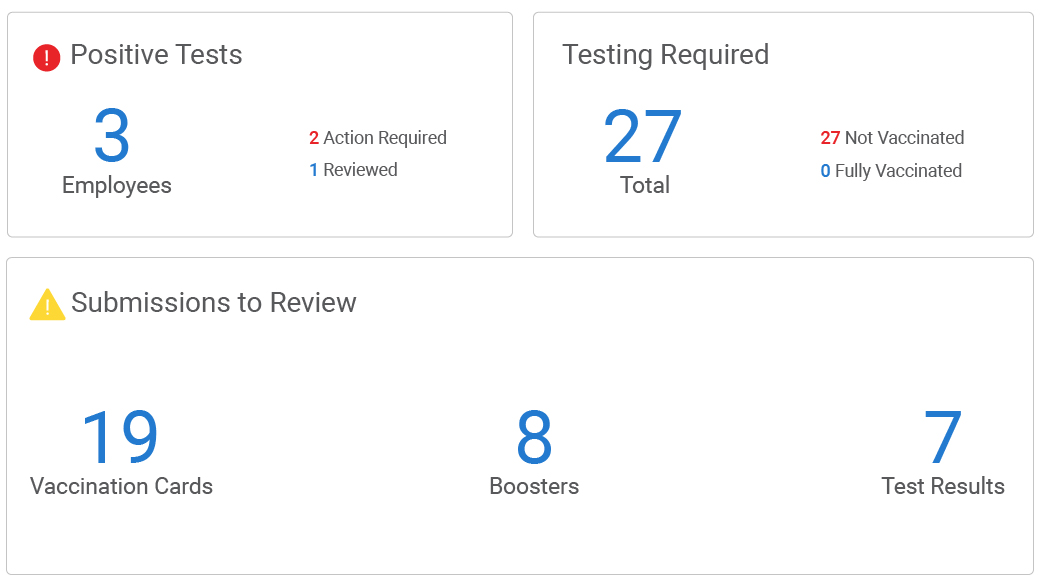 Clue's flexible, comprehensive dashboard lets HR monitor and analyze results, such as percentage of workforce vaccinated and testing data. Plus, manage employees with positive test results, verify or deny submissions, set up automated upload reminders to employees, be audit-ready and more.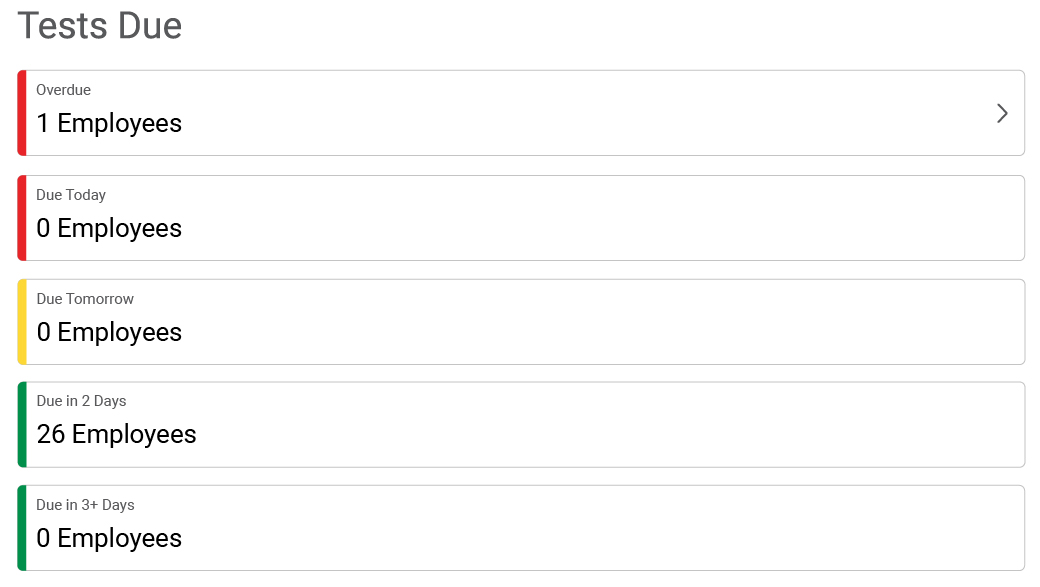 Customize reports and add fields⁠ to meet your needs. Autogenerated reports cover vaccine manufacturer, vaccination status, first and second dose and booster recipients, employees who lost vaccination cards, test status, test types and dates tested, test results and dates received, and HR reviewers.⁠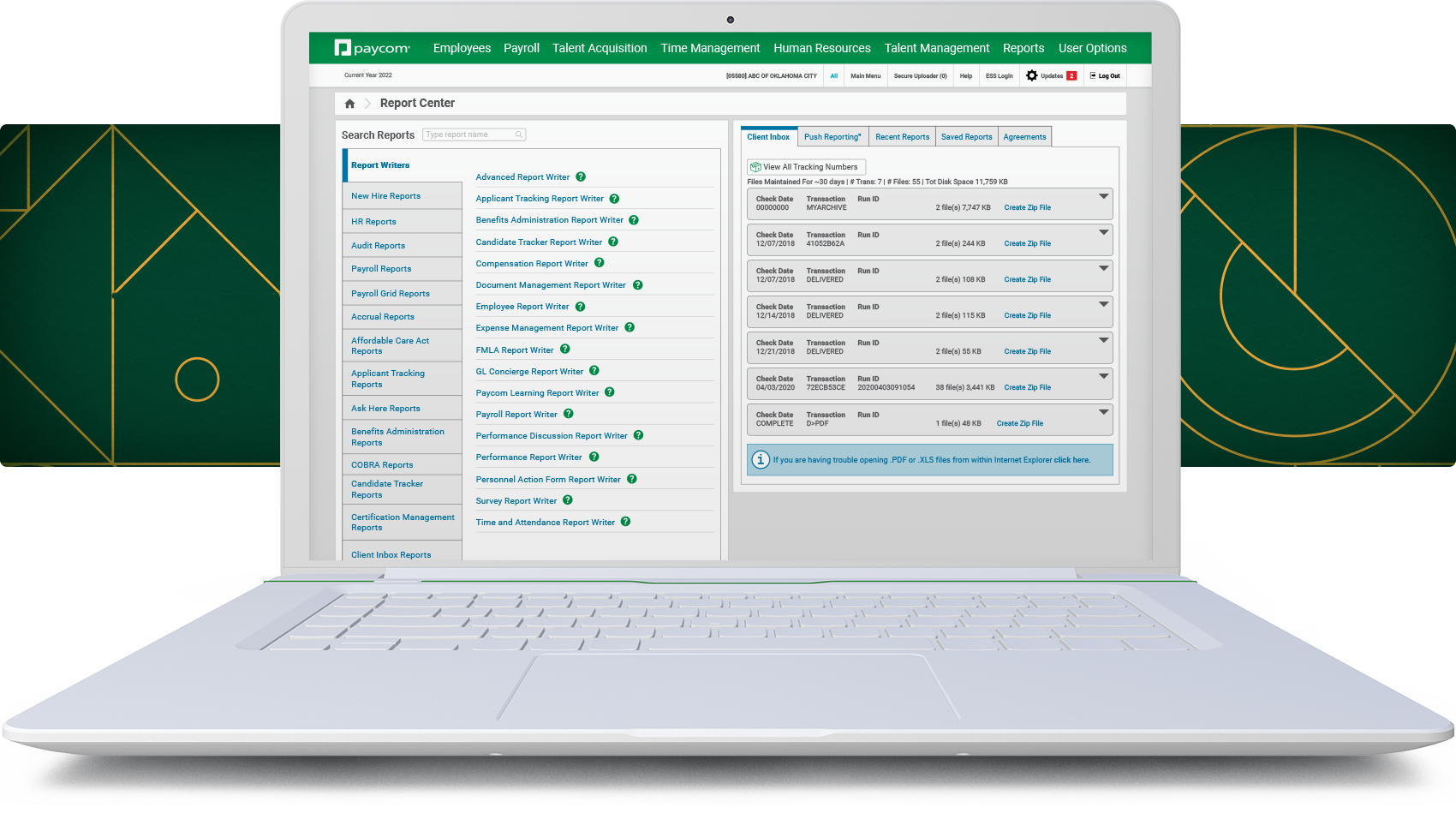 Easily generate and review customizable or predefined reports across all workforce data in real time.
Explore these resources for greater HR management insight
FREQUENTLY ASKED QUESTIONS
Learn how Clue streamlines businesses
Paycom's Clue is a tool that helps clients manage workforce safety by tracking employee vaccinations and test results.
Employees can easily enter any required vaccination and testing information through the Paycom mobile app. Clients have the option in setup for our software to automatically send employees reminder notifications to update this data.
Through our software, it's simple for clients to select the employees to receive notifications based on your set testing schedule. Employees will receive a notification when the testing schedule is assigned, as well as a daily testing reminder, if enabled by the client.
Clients can quickly access, export and download all Clue-related reports in our Report Center software.
From Clue's single dashboard, clients can monitor and analyze vaccination status and employee testing, send push notifications and reminders, manage positive test results, and verify or deny vaccination and test submissions.
For all your HR management needs in a single software, request a meeting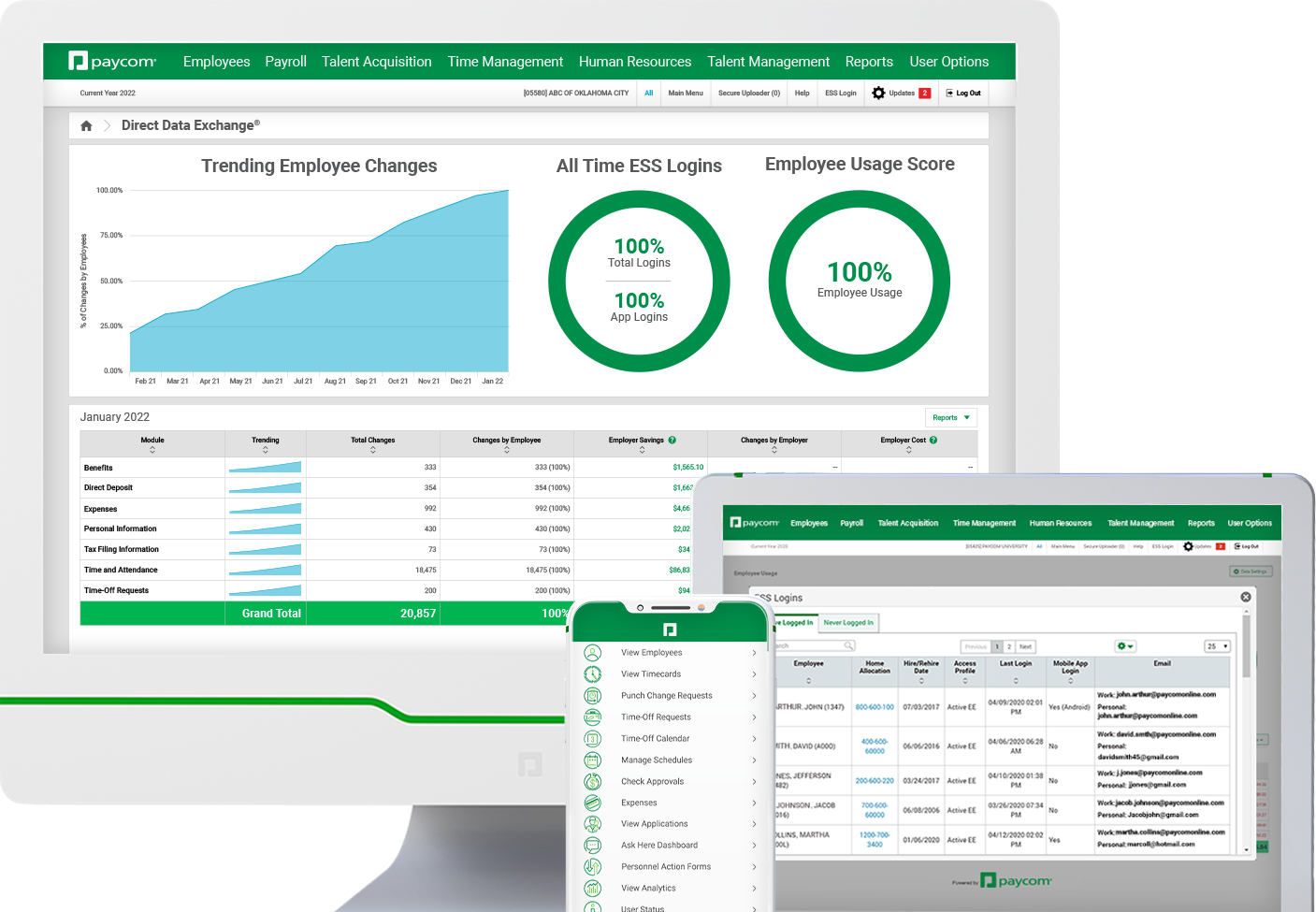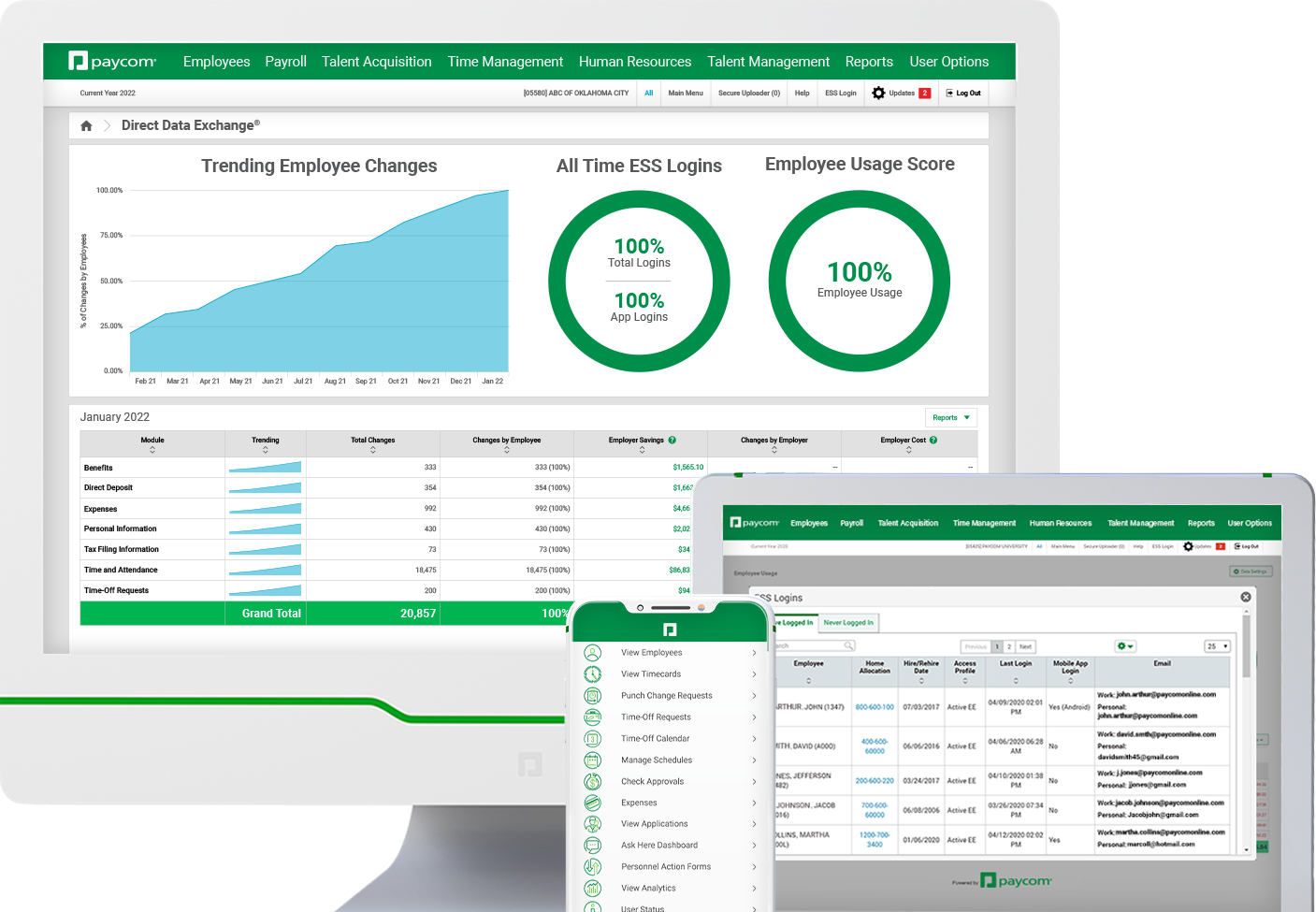 For all your HR management needs in a single software, request a meeting.