"We work to get paid." You've heard it before and you'll hear it again. But it's missing an important piece. Let's lean on another idiom to fill in the gap: "A day late and a dollar short." In other words, we don't just work to get paid; we work to get paid accurately and on time.
Employers need to give their people this assurance. But mistakes happen. For example, maybe nobody caught:
missing overtime
incorrect taxes
absent benefit deductions
an approved PTO request
And these are only a few possible payroll errors. Through an outdated process, it just takes a slight oversight to spur these mistakes and more. The discrepancies may seem small, but their consequences are huge.
Payroll problems stir an avalanche of worst-case scenarios. Imagine an employee whose debit card was declined when they tried to check out at the grocery store. Or another employee who had to cancel their child's birthday celebration at the zoo.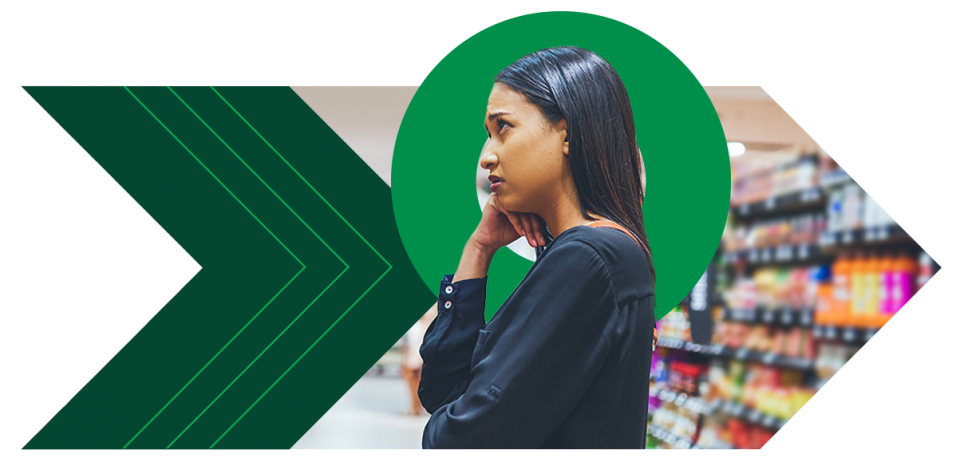 Chances are you have employees just like them. You wouldn't want them to suffer from a payroll issue, right? Of course not, but how do you give them the insight they need ahead of a potential disaster?
Try an employee-driven payroll experience. This technology guides employees to easily find and fix errors before payroll runs and before they cause:
frustrated and stressed employees
fractured trust
logistical headaches
increased liability
attrition and turnover
Employee-driven payroll transforms a reactive process into a proactive one, exchanging payroll anxiety for peace of mind.
Why do people need employee-driven payroll?
Just getting paid doesn't cut it when a paycheck is missing money for:
groceries
internet
child care
diapers and formula
pet emergencies
home and vehicle repairs
gas and electricity
rent or mortgage
an airplane ticket home during the holidays
HR could scramble to cut a makeup check or rush a wire … after payroll already hits an employee's bank account. Sure, a company could address the issue days or even weeks later. You know what else those late fixes come after? That same employee's decision to skip a few meals and look for another job.
Every plan we have — for a vacation, a big move or to simply make it to next month — relies on our income. According to LendingClub, 61% of Americans live paycheck to paycheck. That's 203 million Americans who desperately need to know their pay is correct before payroll runs.
And living isn't getting any cheaper. Since July 2021, the Bureau of Labor Statistics reports price spikes of:
8.5% for consumer goods
10.9% for food
32.9% for energy
44.9% for gasoline
The ability to financially plan and anticipate obstacles is crucial to navigating an ever-changing world. To do so, employees need to know the amount of their paycheck — and resolve any issues it may have — before they're notified via an overdraft notice.
How does employee-driven payroll empower a workforce?
There's no agony quite like uncertainty. After all, would you push to do your best work if you didn't think you'd be accurately compensated? Knowledge is power in every aspect of life, especially when it comes to payroll.
Think of employee-driven payroll as a filter of insight, clearing up the confusion that leaves employees in the dark, nervous and vulnerable. Employees know when their paycheck is wrong because they already know their:
benefits
accruals
expenses
time off
taxes
basically everything that impacts their pay
But with an outdated process, employees are powerless to do anything about it until it's too late. And even with an option to preview their check, HR can still only retroactively rectify a mistake. That means an employee is left wondering how they're going to brace for a hit and why their organization hasn't invested in something that could've prevented this problem.
Again, an employee-driven process allows employees to verify every piece of their paycheck — and address it if it's wrong — before payroll runs and it damages their livelihood. At the same time, HR has an extra layer of support to reduce liability and ensure stress-free payroll from the people who know their pay best: employees!
Beti®, Paycom's employee-driven payroll experience, guides employees to find and fix payroll errors prior to payroll submission in the same easy-to-use app where they manage all of their HR data. Beti engages employees with the knowledge they need to plan ahead. And it helps businesses avoid labor law violations, a damaged brand and other harsh consequences.
Ready to fix payroll problems before they become problems? Learn more about how Beti helps employees live better.
DISCLAIMER: The information provided herein does not constitute the provision of legal advice, tax advice, accounting services or professional consulting of any kind. The information provided herein should not be used as a substitute for consultation with professional legal, tax, accounting or other professional advisers. Before making any decision or taking any action, you should consult a professional adviser who has been provided with all pertinent facts relevant to your particular situation and for your particular state(s) of operation.