Have you set human resources goals for 2023? With the right priorities, HR can transform organizations and make the workplace better for every employee. But any yearlong objective requires two key elements: focus and strategy.
It might be daunting to identify where to start. After all, each aspect of a worker's life offers human resources a chance to enhance it. Maybe you want to test a new approach to the employee experience, or you're ready to roll out a fresh onboarding initiative.
As you consider the goals that make sense for your workplace, you might wonder what priorities other HR teams and leaders have set. Luckily, we asked them for you.
In an October 2022 Pollfish survey commissioned by Paycom, 800 U.S. HR professionals were asked about their top three priorities for 2023. The top five most pressing issues were:
The poll numbers show the HR trends most of the industry is focusing on, but not the strategies behind them. Check out our related content for tips and insights on how to meet these goals in 2023.
Retention
Pollfish found a majority of human resources professionals are most concerned with keeping 30-50% of employees.
Why is employee retention important in today's work climate?
Retention continues to be a top priority for most in HR, especially given the steady mass turnover recorded by the U.S. Bureau of Labor Statistics. High attrition, burnout and stress don't just push current employees away; they could dissuade potential new hires and harm recruitment.
Turnover also carves deep into a business's bottom line. According to Gallup, hiring and training a replacement can cost up to 200% of the original employee's annual salary. Holding on to great talent pays off. Human resources has the chance to focus on workplace objectives that attract employees and elevate their overall experience.
Tips for improving employee retention
How to Build a Powerful Employee Retention Strategy
A goal of 30-50% retention may seem lofty. But the Great Game of Business, a professional coaching firm, suggests a rate of 90% or higher is ideal. This blog post explores how different parts of the employee experience play a role in raising retention, including:
onboarding
communication
development
Our retention guide offers more tips on building an environment where people actually want to work.
How to Recruit, Retain and Inspire Your Workforce
Disengaged employees won't stick around forever. A February 2022 Morning Consult survey commissioned by Paycom revealed almost half of all workers are open to a new position.
Turning the tide on turnover requires understanding what inspires employees and channeling it through:
performance reviews
learning
advancement
Don't discount the power of the right technology for an effective learning management experience. Giving employees wider access to trainings encourages them to pursue professional development, helping retention rates.
How to Elevate Compliance, Retention and Operations With a Perfect Payroll
A business can't expect to keep employees if it can't correctly pay them. This guide examines how using employee-driven payroll helps:
boost compliance
reduce liability
connect employees to their data
free human resources to focus on retention
Ultimately, if payroll is unreliable, so is every other retention-driving initiative.
Talent acquisition
Making good hires also plays a role in retention. This may explain why nearly half (48%) of human resources pros told Pollfish they're prioritizing talent acquisition in 2023.
What is talent acquisition?
Retention and talent acquisition share many initiatives, but their goals are slightly different. If retention is about holding, then think of talent acquisition as growing. But attracting new employees only goes so far if it's not backed by:
values
a strong culture
fair and meaningful compensation
potential for career growth
Effective talent acquisition also requires an understanding of the labor market. What was compelling to older generations might not fly with millennials or Generation Z. Understand these differences and use the right recruitment tools to help sharpen your competitive edge.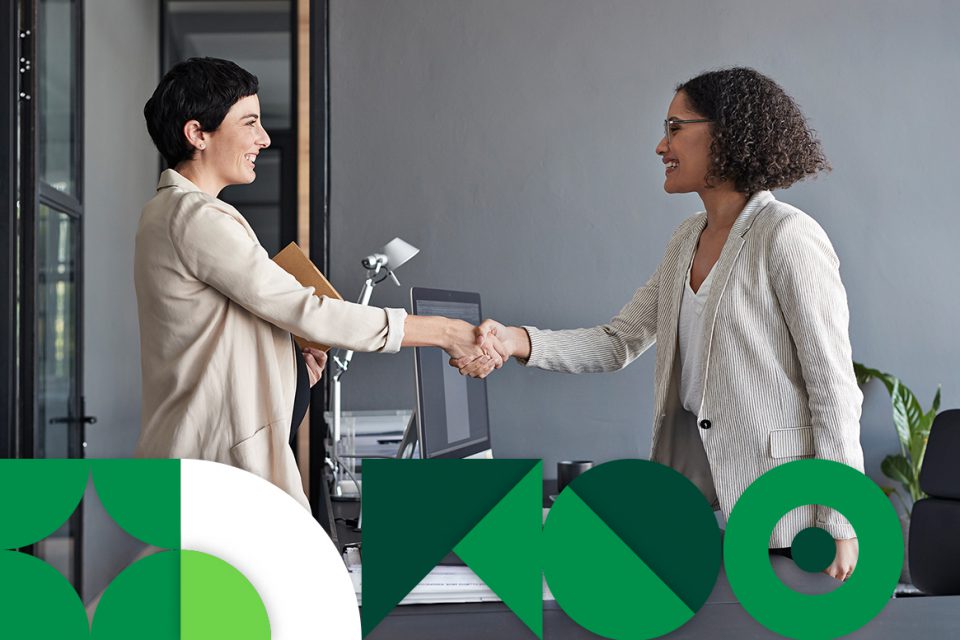 Tips for effective talent acquisition
Securing Top Talent With Unconventional Benefits
As HR teams discover new ways to enhance wellness, employee expectations change. According to workplace consultant Wellable Labs, 90% of employers are investing in greater well-being programs. Unfortunately, less than half (41%) believe they have the means to do so, per Willis Towers Watson.
Investing in unconventional benefits helps businesses broaden their possible talent pool and better accommodate current employees. This blog post examines new and underused offerings like:
mental health services
charitable giving
upskilling and reskilling
and more!
Read this guide for a detailed look into more uncommon options.
Uncharted Territory: How Recruiters and Candidates Interact in the Evolving World of Talent Acquisition
You've got to be proactive to ace recruitment. Just take it from Paycom's Tiffany McGowen and Jennifer Mathew, two talent acquisition experts. In this HR Break Room® podcast episode, McGowen and Mathew share insight on:
recruiting trends
candidate expectations
tech to expedite hiring
How to Secure Top Talent With a Powerful Interview
Getting an ideal candidate to apply is one thing; hooking them with a great interview experience is a totally different challenge. With the right approach, you'll be able to secure the right hire with confidence.
Our interviewing guide is filled with tips and strategies any business can implement. Read it to learn about:
organizational prep
virtual interviews
interview compliance
open- and closed-ended questions
Employee engagement
A new job only holds its luster for so long. Truly engaging employees requires understanding what they want. Pollfish found 37% of human resources professionals cite engagement as a top priority in 2023.
There are a ton of ways to foster engagement, but they're limited by disjointed and outdated tech. An overwhelming majority of the human resources teams Pollfish interviewed said without redundant HR tasks holding them back, they'd focus on engagement.
How do you measure employee engagement?
In some ways, engagement is a vibe. People are complex, and pinning down what motivates individuals isn't always obvious. But that doesn't mean it can't be measured. In fact, just asking employees about their experience through a well-executed survey is a great start.
Strong HR tech also helps you easily gauge how much it's used — another facet of engagement. Additionally, employee retention reflects how engaged they are.
Tips for enhancing engagement
6 Strategies to Increase Employee Engagement
Engagement is in trouble. Gallup recently reported for the last three years, engagement levels have hovered around 20%. This costs the global economy $7.8 trillion in lost productivity.
Barbara Corcoran, renowned investor and consultant, and Steve Boese, HR Technology Conference program chair, spoke at the 2022 SHRM Workplace Culture Virtual Retreat to help human resources address disengagement. This blog post recaps their discussions around:
payroll's impact on engagement
employee well-being
6 tips to raise engagement for any business
Boosting Engagement and Minimizing Tech Frustration: 3 Ways HR Can Improve the Workplace
Engaging employees isn't as simple as buying new HR tech. If the software's too hard to use, it could ultimately harm engagement. So how do you know if the tech you're investing in is right?
This blog post explores three critical steps to evaluate HR tech and ensure it's a good fit. Read it to learn how the right tech can:
improve the employee experience
consolidate platforms and tools
make engagement easy
Afterward, check out this white paper for more insight into finding great HR tech.
What Employees Want: Overlooked Insights in Employee Engagement
One in five employees (19%) are miserable according to Gallup. It doesn't have to be this way. By understanding what employees actually want from their job, you can help them work and thrive.
To help, we partnered with Morning Consult! Read this white paper to discover:
what employees care about most
how to address your workforce's needs
why engagement is important to every generation
Career development
Eventually, employees will want to take the next step in their career. Who says that has to happen outside of your organization? Over 1 in 3 human resources pros (35%) said employee career development will be among their biggest focuses this year.
How does human resources support employee career development?
Self-motivation plays a part, but some employees might not take the leap if they don't know what opportunities they have. A powerful learning management experience, frequent communication, mentoring and performance reviews are just a few options to give employees something to aspire to.
Tips for developing and upskilling employees
Why You Need a Mentoring Program (and Tips to Build It)
Everyone benefits from a great mentor. Holly Faurot, Paycom's chief sales officer, said her mentors pushed her to be a leader and a powerful mentor herself. And in this blog post, she shares how a mentoring program:
strengthens retention
encourages employees to learn and take risks
can be easily implemented in your organization
Plus, explore our mentoring guide for more strategies to craft the perfect program for your talent.
Be Curious: Leveraging the Changing Landscape of Learning and Development With Sharlyn Lauby
Learning is a lifelong endeavor, and no employee takes a job just to stagnate. Sharlyn Lauby, HR Bartender founder, joins HR Break Room to consider the role of learning and development in an everchanging workplace.
Listen to this podcast episode to hear why:
learning matters to a multigenerational workforce
success hinges on a culture of development
skills are invaluable for businesses
Activating the Individual: Discussing Career Development With Ben Brooks
A workplace is more than just a place to work — you read that right. According to Ben Brooks, an executive coach and HR thought leader, workplaces can be transformative places to achieve goals, capture dreams and form lifelong friendships.
Check out this HR Break Room episode to hear Brooks discuss:
how development influences retention
"quiet quitting" and burnout
understanding work-life balance
DEIB strategies
Employees need to know their experience, thoughts and feelings matter. Pollfish found 31% of human resources pros are pushing for greater diversity, equity, inclusion and belonging in 2023. Making this happen isn't unrealistic, it just needs the right approach and commitment.
How does human resources foster DEIB in the workplace?
Like every HR objective, the best strategy will change based on a workforce's specific needs. However, all employees benefit from open and frequent communication. Surveys, a tool that makes it easy to speak with human resources and employee resource groups are all great options to consider.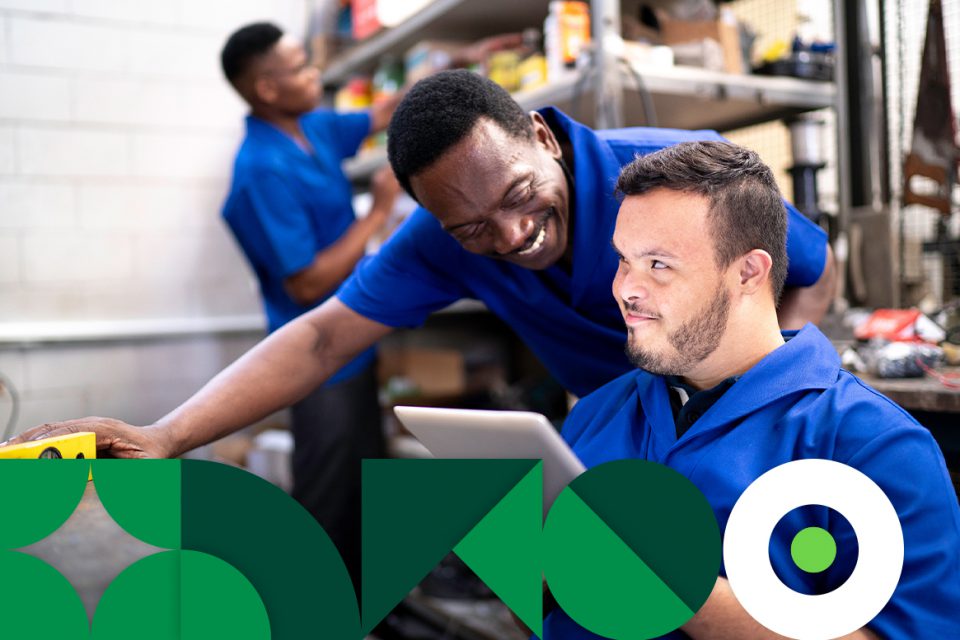 Tips for championing DEIB
How to Build a Better Diversity and Inclusion Strategy
A little bit of empathy goes a long way. Research from the Oxford Library of Psychology shows employees who feel compassion from their companies are likely to spend 30% more time on tough tasks.
And that's not all diversity and inclusion can do. In this blog post, read how DEIB initiatives:
are better when they're informed by employees
help produce more collaborative workplaces
can be easily adapted as employee needs shift
Watch this on-demand webinar featuring Sharlyn Lauby for more insight on building a sustainable DEIB strategy.
How Your Organization Can Recognize Pride All Year Long
Celebrating and spreading awareness around the LGBTQ+ community isn't just reserved for Pride Month. Fostering an inclusive workplace is a constant process.
This blog post explores how human resources can support employees by promoting:
open communication
allyship and understanding
unity through work culture
How to Build a Supportive Culture for Mental Health
You can only help employees so much if you don't protect their mental health. In fact, the Centers for Disease Control and Prevention found 1 in 5 Americans experience mental illness in a given year.
Human resources has the power to make a difference, and this blog post will help. Read it to learn:
why employee well-being is a top priority
how mental health relates to performance
strategies for making a wellness culture
Watch this on-demand webinar to discover more ideas for boosting employee well-being.
How the right tech helps
No matter what goals you set for 2023, it helps to use tools that make the journey easier.
Remember, easy-to-use self-service software makes it easy for employees to:
It's even better when all this tech is available through a single login and password.
Don't underestimate the importance of essential human resources processes, either. An employee-driven payroll experience guides employees to find and fix errors before payday. It gives them greater peace of mind while allowing HR to better focus on its priorities.
Explore Paycom to learn how it helps you make work better for employees in 2023 and beyond.
DISCLAIMER: The information provided herein does not constitute the provision of legal advice, tax advice, accounting services or professional consulting of any kind. The information provided herein should not be used as a substitute for consultation with professional legal, tax, accounting or other professional advisers. Before making any decision or taking any action, you should consult a professional adviser who has been provided with all pertinent facts relevant to your particular situation and for your particular state(s) of operation.