Modern careers are rarely linear. Employees bring different expectations to the workplace now than in the past. Employers, likewise, are becoming more open to hiring for talent and potential rather than simply looking for candidates who check boxes on a list.
Trinity, Paycom's team lead for marketing webinars and podcasts, is a perfect example of how a career doesn't need to travel in a straight line to reach new heights. In her decade at Paycom, she's moved departments, added new skills to her repertoire and found new ways to showcase her talents. She's even rubbed elbows with a few celebrities along the way.
We talked to Trinity about her decade-long tenure and uncovered an inspirational story of growth, hard work and making the most of unique opportunities.
Her first professional steps
Trinity started her career in the retail and fashion industry. Her Paycom journey began in 2013 when she joined as a temporary employee in the Paycom Service Department (PSD). The tenacity she brought to work each day quickly caught the attention of her team leaders.
She soon moved from her temporary role to a full-time position as a customer service specialist. The can-do attitude she brought to her work continued to serve her well, setting her up for a position in the Learning and Development (L&D) department.
Trinity's success came from leveraging her roles at Paycom while demonstrating her ability to learn and adapt. She also understands the important role mentors have played in her career, so she makes it a point to take new hires under her wing. Trinity still tries to mentor new Paycom employees. Her advice to others just starting out?
"If you believe in yourself, show up, do your best and put yourself out there, people will notice and give you a chance," she said.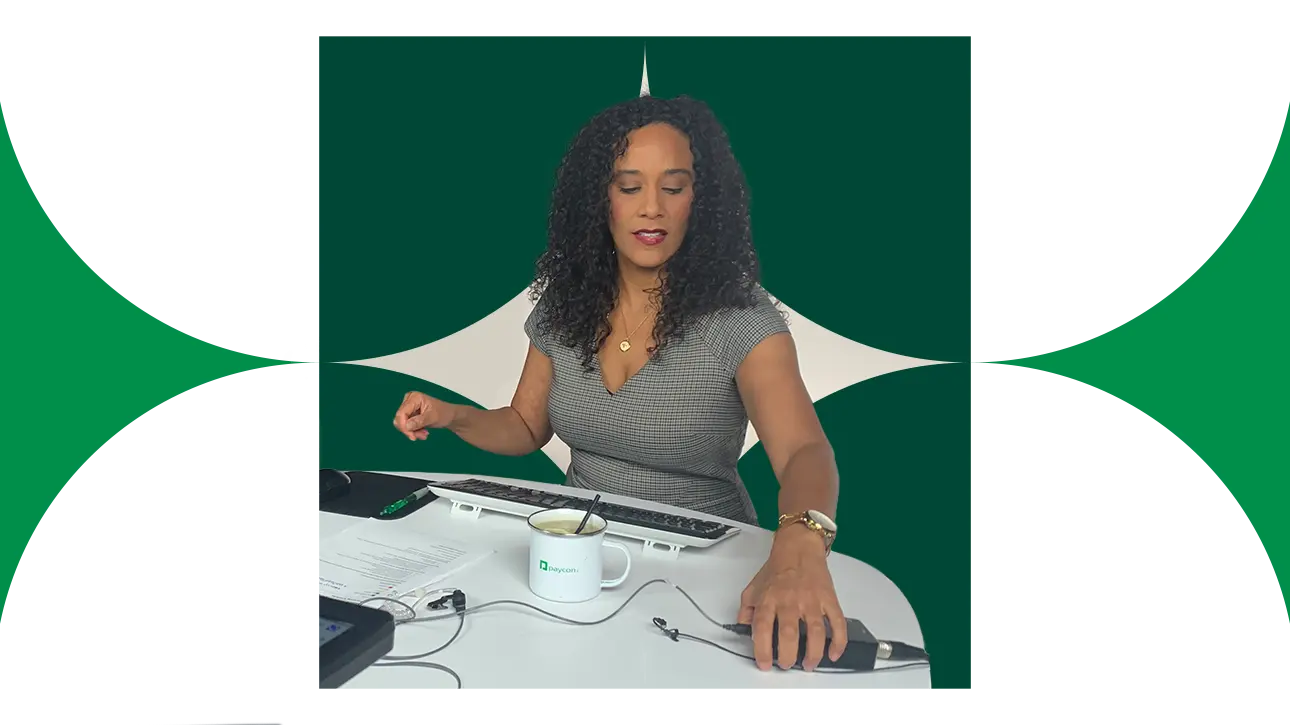 Finding her voice
Trinity thrived in her L&D role but was intrigued by an open position in the Client Training department. That role, however, would require her to do something new: be on camera.
"Since my early days in PSD, I thought it would be the coolest thing to be in Paycom trainings and webinars. I thought I didn't stand a chance because I didn't have a lot of on-camera experience," she said.
At the job interview, Trinity's focus and deep knowledge of Paycom's product and audience made her the perfect choice.
In this new position, Trinity assisted with webinars and even represented Paycom at the largest HR conference in the U.S. These client-facing opportunities further broadened her skill set and helped deepen her HR industry expertise.
Trinity soon found herself feeling comfortable and natural in front of the camera. A leader in Paycom's Marketing department took notice and approached her about a significant career jump to a leadership position that would put her in front of an entirely new audience: webinar attendees and podcast listeners.
Faced with a new challenge, Trinity was nervous but ready. Over the years, she'd watched Paycom team members become influential leaders and seen the company she loved experience unmatched growth. And importantly, she had built confidence in herself and her abilities. She knew she was ready for the big leap.
"I have a lot of pride being part of what started as a small tech company in Oklahoma. I was here before we were publicly traded, and most people didn't know we existed," said Trinity. "Now we have multiple partnerships, including big names like the Paycom Center, commercials, and our name is worldwide."
Trinity accepted the marketing role and steadied herself for the challenge with her drive to grow and a deep understanding of the power of collaboration.
"I get to lead a team of talented, hardworking, creative individuals who make impactful webinars and podcasts anyone can access worldwide," she said about her current position.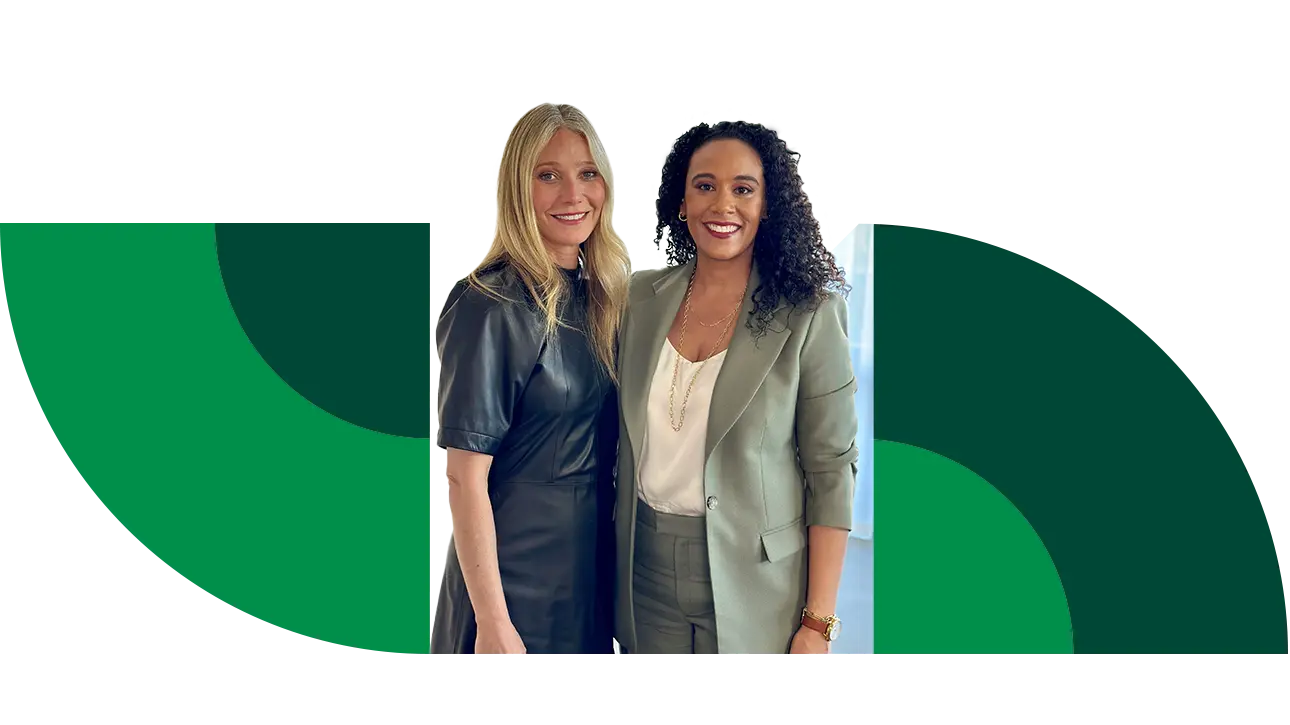 Trinity's had no shortage of noteworthy moments at Paycom. The experience that stands out the most is doing two big on-camera interviews in the same week for Paycom's HR Break Room® podcast with public figures: Academy Award-winning Goop CEO Gwyneth Paltrow and Robin Roberts, Good Morning America co-anchor and president of Rock'n Robin Productions.
10 years and counting
It's no secret a Paycom career carries unmatched opportunities. Looking back on her experience at Paycom, Trinity agrees.
"If you had told me 10 years ago that I would be interviewing HR professionals — at times celebrities — and serving as one of the faces of the company, I would have never believed it. But that's what happened because I was surrounded by supportive teammates and leaders, and I believed I was part of something bigger," she said.
She had no difficulty summing up her career at Paycom in one word: opportunity.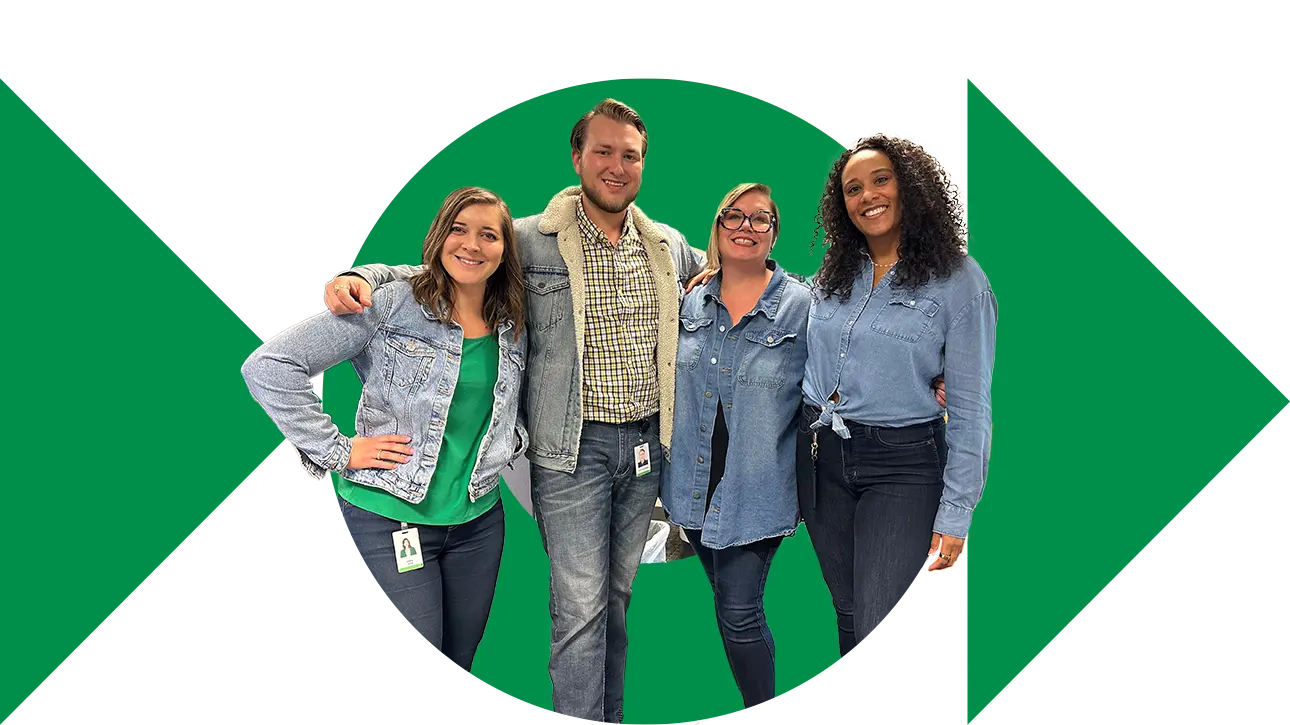 Are you looking to build a career with unlimited opportunities? Learn more about Paycom careers today!